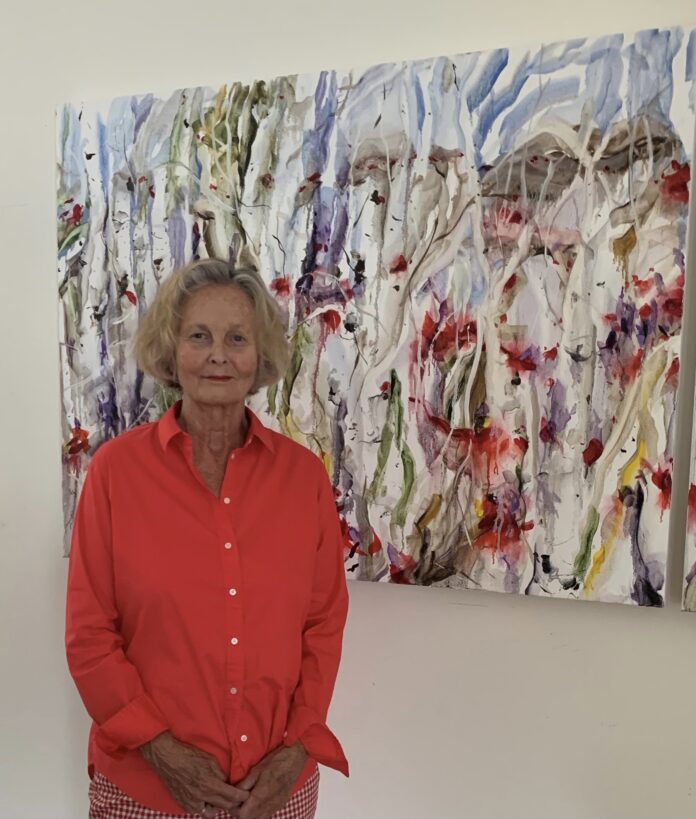 Open art event fills temporary gap left by 'closed' studio tour
By Eric Valentine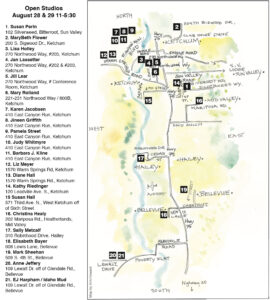 When the annual Wood River Valley Studio Tour closed up for last year's lockdown, a number of local artists started up a temporary open studio tour. Then, COVID cases ticked up and the number of participating artists went trickling down.
Translation: It all spells good news now for the 21 Valley artists from Sun Valley in the north to Bellevue in the south, champing at the bit to get things going in the direction of normal.
Yes, the annual, larger art show—called the Wood River Valley Studio Tour—which also includes a typically well-attended kickoff event, has been canceled for a second consecutive year. In its place a more COVID-safe event—Wood River Artists Open Studios—will be going on. It starts Saturday, Aug. 28, and runs through Sunday, Aug. 29, 11 a.m. to 5:30 p.m. both days.
Clear as mud?
"We're really hoping the annual event returns next year," said Ketchum-based artist Mary Rolland, who was instrumental in getting the alternative tour off the ground. "We tried this last year and then things got worse with the pandemic and we maybe had six artists" able and willing to take part.
In recent weeks, of course, news of the delta variant and its impact on COVID cases has put a damper on the end-of-summer excitement for some. But as of press deadline Tuesday, no artist has pulled out of the event. The studios are on private property and Rolland said each artist is responsible for setting their own safety precautions, if any, when it comes to requiring masks and keeping folks socially distanced.
The open studio tour, in whatever format, has been more than an opportunity to hawk one's paintings and wares over the years. It's a Valley pride thing. Seeing the number of high-quality artists and artisans who have dedicated so much of their lives and their homes to their craft is remarkable, Rolland points out.
"We have so many talented local artists, but the galleries here don't represent them," Rolland said.
But the locals at least appreciate them, if annual public involvement is any indication. With the delta variant shadowing essentially any gathering these days, one change Rolland doesn't see coming is turnout.
"We think there's going to be a good turnout of people this weekend," Rolland said.
Wood River Artists Open Studios
Saturday, Aug. 28 – Sunday, Aug. 29 – 11 a.m. – 5:30 p.m.
COVID safety: Please respect any rules regarding capacity, distancing and face coverings set by each artist.