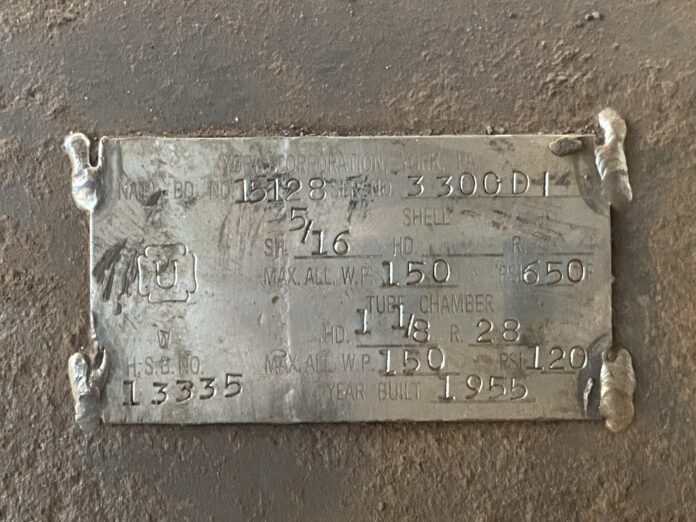 Sun Valley Co. Upgrades Ice Rinks
By Dana Dugan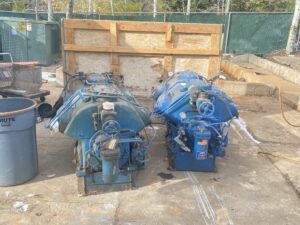 In 1937, the Sun Valley Resort built a small but picturesque outdoor ice rink for its guests. Famous for giving Swedish skating star Sonja Hennie a place to flaunt her talents (see "Sun Valley Serenade"), it has also hosted numerous Olympians and world champions as well as local children learning to skate. In the 1940s, Sun Valley created a refrigeration system that meant the rink could stay open all year. And, in 1975, an adjacent indoor rink, mostly used for the myriad of hockey programs, including by the Sun Valley Suns, was completed. Both rinks are part of one system. But late this past summer, one of the pumps that recirculates the brine under the ice failed.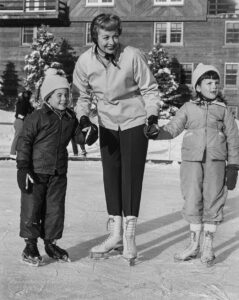 "We'd been babying the system along for a while," said Scott Irvine, ice rink manager and ice show producer.
The resort was already considering upgrades. Architects RLB Architectura had already drawn up plans for a renovation of the rinks, and for chilling systems installed in 1956. With that head start, the entire system is being replaced, with five miles of piping under each of the rinks, as well as upgrading the rink floors to concrete.
The excavation revealed some interesting tidbits about how it was planned and designed. The original manufacture plates on the chiller tubes showed that the system came from York, in York, Penn. York is supplying the new system, as well.
"It was neat seeing this piece of history," Irvine said. "We're doing it all so that it will serve the needs of the community for another 70 years. We're taking into account the warmer temperatures. And we want to make sure we have the highest quality rink we can build regardless of being outdoor or not. It's an iconic rink, it's world famous."
He said the new system will be "leaps and bounds better," quieter, and energy-efficient, with safety factors built in. It will use less power, rather than running at 100 percent, so that it can be reduced depending on the need. Previously, the system was completely manual. The new system will be computer monitored, which Irvine hopes will mean he can monitor it from afar.
Irvine knows these rinks as well as a person possibly could; he's been involved since 1992. Not only does he oversee the whole rink operations, but has produced each of the high-end, tourist-favored skating shows since 2009.
When the pump failed late last summer, it was one of those "heartbreaking moments for everyone. We had to cancel the final show," which would have featured skaters Jason Brown, a two-time Olympian, and Alyssa Liu, the youngest woman to win the U.S. national senior title.
"It was an emotional day here, but it was for the safety of the skaters," Irvine said. "We had a good run. It made more sense to shut down. When we lost that pump, we were unable to keep the ice frozen. We have a very robust skating community in the Valley, from hockey to figure skating, This closure has impacted all those entities. Thanks to Sara Benson, of Hailey Ice, and John Kearny, Ketchum's director of recreation, who've helped manage to bring these entities together, managing all schedules."
Irvine said people talk to him about the character of the original rinks, which outwardly will not change at all. There's a nostalgia about it.
"We all love old facilities," he said. "When you come here, there's this history. From as aesthetic view, it may be shinier and fresher, but it will be the same rink everyone has always loved. The new system will be reliable and efficient."
He said Sun Valley Resort is very optimistic about this multimillion-dollar project. They're shooting for a June 1, 2023, finish date, if not earlier, which is when Irvine will be ramping up the scheduling, skating camp, ice shows and more.