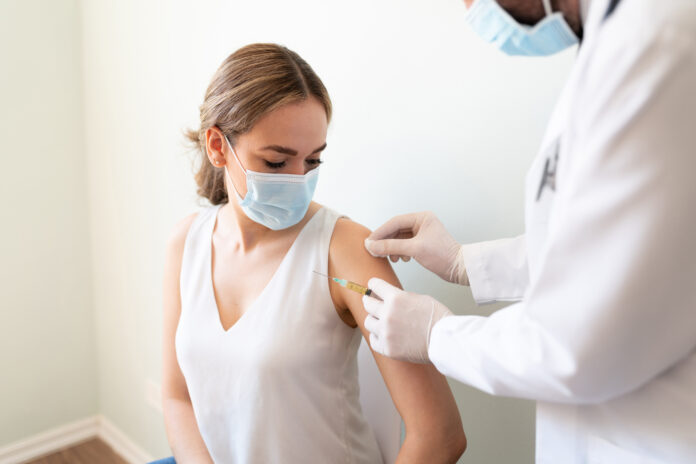 St. Luke's is now open to appointment scheduling for those eligible to receive what's known as a bivalent mRNA COVID-19 booster. The federal government approved bivalent mRNA COVID-19 vaccines for boosters at the end of August. A single booster dose with an updated bivalent COVID-19 vaccine is designed to provide broad protection against COVID-19 and better protection against COVID-19 caused by the currently circulating Omicron variants, BA.4 and BA.5. 
Those who recently received a monovalent booster should wait eight weeks before receiving the bivalent booster. More information can be found at Coronavirus
(COVID-19) Update: FDA Authorizes Moderna, Pfizer-BioNTech Bivalent COVID-19 Vaccines for Use as a Booster Dose; COVID-19 Bivalent Vaccine Boosters; and At-A-Glance COVID-19 Vaccination Schedules. 
Meanwhile, flu season is fast approaching as days become shorter and we spend more time indoors, which increases the potential of spreading and/or contracting the flu or COVID-19. 
"A vaccine is the best way to protect yourself and your family from influenza viruses and against the flu's potentially serious health complications. You can even get your flu shot and a COVID-19 booster at the same visit," suggested Dr. Jason Bronner, St. Luke's
Health System medical director of Primary Care. "We also know that staying home when
exhibiting symptoms or feeling ill, washing our hands and wearing a mask when indoors in crowds can help protect ourselves and others from the flu and other respiratory viruses." 
Scheduling is through MyChart or by calling St. Luke's Connect at (208) 381-9500.