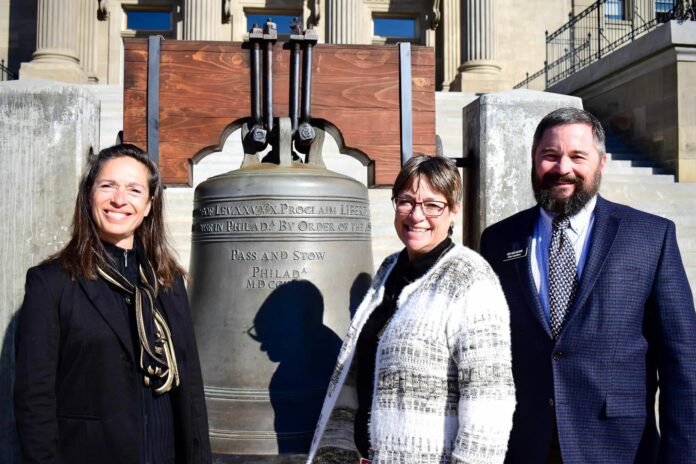 Gov. Little tax cut, Sen. Stennett farewell jolt 2022 state legislative session
By Eric Valentine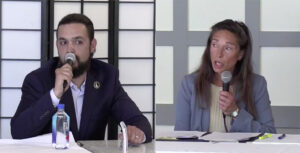 Idaho's top-ranking Democrat and one of Ketchum's longest-serving representatives, District 26 State Sen. Michelle Stennett, of Ketchum, will not be seeking re-election to the office she took over from her late husband and had been consistently re-elected to over the past 13 years. The senator's decision comes on the heels of two other Democratic shakeups:
Muffy Davis' move from the Idaho House of Representatives to a commissioner's seat for Blaine County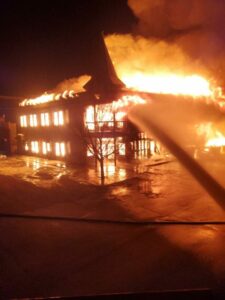 District 26's all-but-certain reconfiguration to include Jerome with Blaine and Lincoln counties starting with the November midterm elections this year, realistically turning the proverbial blue Democratic island in Idaho's Republican red sea a bit purple
The Blaine County Democrats called the news of the farewell "bittersweet" in a three-paragraph statement the group released Monday.
"We are ever so grateful for the many years and many ways that she has served and bettered our Legislative District and the entire State of Idaho. A qualified Democrat will run for her seat, and we know Michelle will mentor all of us during this time of transition," the statement read. "We should personally thank her for what she has done for our generation and for the generations to come. She is truly an incredible example of someone who listens to and represents everyone, despite the challenges that we all face."
Some folks who reacted to the news articles online threw shade on the Minority Leader and Minority Caucus Chair's announcement. In one comment, a reader asked Stennett's supporters to name any of her accomplishments, implying there were none. The criticism, however, doesn't take into account the senator is just one blue vote in a chamber that's firmly implanted in the red. In positions like that, often the accomplishments are what's not easily seen—for instance, the compromises to legislation the minority party can get the majority to make, the contrarian public voice opposing or supporting something the majority party does or doesn't undertake.
In late January, when Gov. Brad Little was boasting about his proposed balanced budget, House members of his party put forward H436, a bill that would reduce taxes for everyone, including the rich and mega rich. Stennett's response, issued from her blog, was this:
"The House Republicans have passed H436 on a nearly party-line vote despite every constituent who testified in committee opposing it. The bill would give someone with $1 million in annual taxable income an ongoing yearly tax cut of $5,000 on top of a nearly $8,000 one-time rebate. Idahoans with the most modest incomes will receive a rebate of $75. The bill also reduces the corporate income tax rate from 6.5% to 6%."
Stennett then commended her Republican counterparts for increasing the education budget overall, but how that increase still fell short. Despite the governor's increase in teacher pay, Stennett said, "When adjusted for inflation, Idaho teachers are now making less than they did in 2009."
Political roadblocks aside, Stennett, a widow to her late husband Clint, had personal business challenges just last year. In March, a prominent building at the corner of River and Croy streets in downtown Hailey and co-owned by Stennett was on its way to becoming much-needed workforce housing before it was completely destroyed by flames March 16. Roughly half a dozen tenants were evicted at the end of 2020 when owners announced their decision to revitalize the property. A number of the tenants felt the notice given was not ample, sending a message to some voters that Stennett, ironically, was not advocating for the working class.
While all those matters did not prevent Stennett from defeating Republican senatorial candidate and militia leader Eric Parker of Bellevue in the 2020 general election, it did build political confidence in Parker and his campaign. Parker, along with campaign manager Debbie Oneill, has been holding well-attended fundraising events around the Valley and issuing statements through eblasts to raise awareness about the issues he's campaigning on.
Among other matters, Parker told Wood River Weekly in a recent interview that he'd work with fellow Republican lawmakers to create legislation that would allow local jurisdictions to oversee and place limits on the federal government when it takes actions such as declaring someone a domestic terrorist. Some folks worry that people attending public meetings to protest things like mask mandates or critical race theory are being or could be unfairly surveillanced by the feds. Parker says he'll be the politician who leads the effort to stop it.