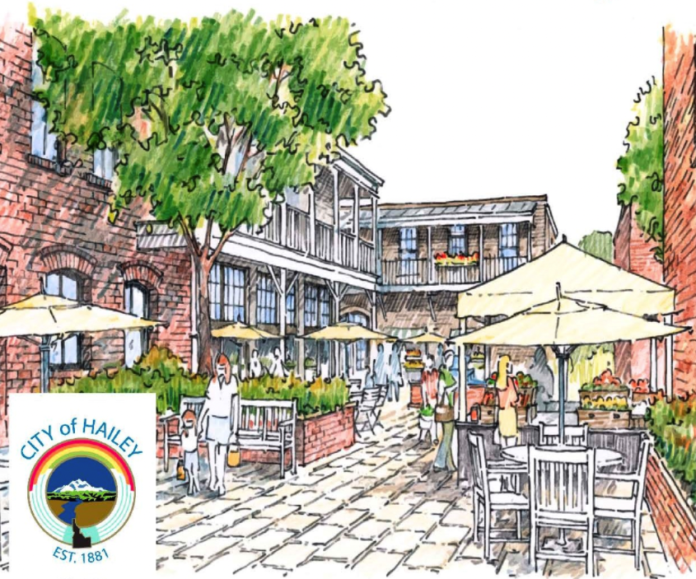 Who's in, who's out across the Valley
By Eric Valentine
If we live in the polarized society many of us believe we do, Nov. 2 didn't help to dissuade anyone of that notion. Up in the north part of the Valley, voters for the most part held the status quo, re-electing a number of incumbents. Down south, Carey upheaved. Out is longtime mayor Randy Patterson, in is Sara Mecham. And when it comes to how governments should add to our tax burden, a bond for Wood River Fire and Rescue's new fire department got nearly 63% of the vote—so it failed. A bond for reimbursing the City of Hailey for purchasing what could be its town square one day got nearly 60% of the vote—so it, too, failed.
All of it pretty much leaves Valley leadership with the same challenges it faced on Nov. 1, the most high-profile one: Where is everyone going to live? Neither bond was about that, so it was hard to imagine either would pass when many households are struggling and a two-thirds vote in the affirmative is required to pass this type of debt.
What follows is a rundown of Valleywide results. Specific results can be found at Blaine County elections webpage: co.blaine.id.us/196/Elections.
Incumbent Ketchum Mayor Neil Bradshaw eked out a victory with just over 35% of the vote against three challengers, the most successful being Spencer Cordovano, who came 60 votes shy. Ketchum incidentally had the highest voter turnout in the Valley, with over 52% of eligible voters voting. Countywide, 34.5% of eligible voters showed up.
Incumbent city council members Amanda Breen and Courtney Hamilton also won re-election. All three will start their second terms when they are sworn in at the city council's January meeting.
In Hailey, roughly 23% of eligible voters cast ballots in their city's council race and reimbursement bond election. That resulted in wins by incumbents Heidi Husbands and Kaz Thea with substantial leads. And it resulted in a loss regarding the bond that would have reimbursed the city roughly $1 million spent from its general—or "capital"—fund last fiscal year which ended Sept. 30. It leaves the city leaders with the question, "How much will that impact city spending going forward?"
"That's complicated," said City Manager Heather Dawson. "We won't be closing our books until December and into January, so we'll know better when that's complete."
It's complicated but not necessarily bad, explained Dawson, noting that city revenues "are strong" this year thanks to development permits and sales taxes.
As for Carey, the election of Mecham comes with two other council newbies. Carey voters elected Clayton Mecham and Alyssa Cenarrusa to fill two seats for four-year terms. Logan Davis won a seat on the council; he was running unopposed. In post-election TV interviews Mecham attributed her experience as a city planner and Carey voters' growth-related concerns as the reason for her win over Patterson.
School District
Blanca Romero and Dan Turner were elected to the Blaine County School District Board of Trustees. Romero, who will be serving her first term on the board, received about 95% of the vote in Zone 2. Incumbent Dan Turner was reelected with 74% of the vote in Zone 4.
"What an incredible way to help shape the future of our children and our local education system," said Blanca Romero. "I am very excited for this new venture."
"While out in the neighborhoods during the campaign, it was incredibly gratifying to hear the community's high regard for our educators," said Dan Turner. "I believe that this election was a referendum on the positive leadership changes in our district."
Turner almost assured himself re-election when he spearheaded the district's drive toward housing subsidies
"We congratulate Blanca Romero and Dan Turner for their election to our board of trustees. We also want to thank all of the candidates for running and discussing the important issues impacting our local schools," said Jim Foudy, BCSD superintendent. "We continue to benefit from a highly engaged and supportive school district community. We look forward to working with the board as we plan for the future of our Blaine County schools."