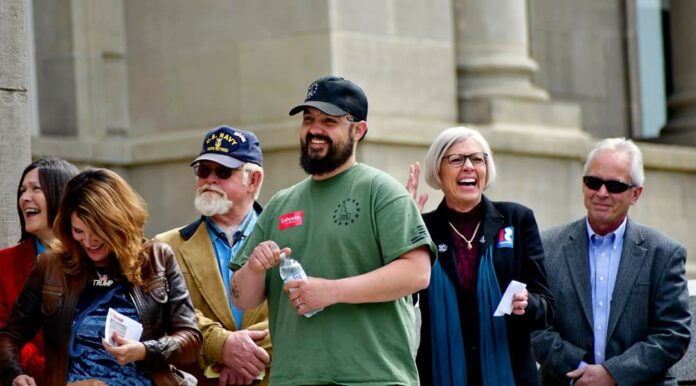 'Sectional disunity' sited as a 'major concern' at redistricting session, throughout history
By Eric Valentine
"Polarized"—it's the description many Americans, from the political pundits to the plain spoken, use these days to describe their country. On one hand, it's the key ingredient in civil discord soup. On the other hand, it's the idyllic 'melting pot' stew where compromise—and not just one side or special interest—is what wins out in the end. Note: See current debt-ceiling debate or [insert media coverage of favorite issue here] for real-time examples.
So when it comes time to decide in a representative democracy who will get to make decisions for us—aka redistricting—vitriolic and sometimes accurate words like gerrymandering get hurled. To be clear, gerrymandering is the redrawing of congressional or electoral districts in order to gain a political advantage over another party. Redistricting is the process of redrawing electoral district boundaries. Both are legal, one is frowned upon.
As recently as 2019, the Supreme Court of the United States majority opinion (5–4 if you are keeping score at home) established that "extreme partisan" gerrymandering is unconstitutional, but it is up to Congress and individual state's legislative bodies to find ways to restrict or regulate that. Translation: Everybody, as you were.
What does it mean for the Valley? It could mean absolutely nothing since the Idaho Commission for Reapportionment—the six-member bipartisan panel charged with establishing districts—has one plan on the table that changes nothing at all. Or it could spell big changes for the Valley if they go with a second proposal that would lump Blaine County with its southern neighbors of Lincoln and Jerome counties.
"I'm not unhappy (with the second option) but of course I don't want to lose Camas County," said Debbie Oneill, a self-described Republican activist who serves as candidate Eric Parker's campaign manager. "Under the new redistricting map, I think Eric would win."
Parker ran as a Republican for the District 26 state senate seat in the most recent election. He lost to Democrat incumbent Michelle Stennett.
Although Oneill believes a Parker candidacy would garner several hundred Camas County votes, she said she isn't convinced Parker would need those votes. That's because she says the uptick in the number of conservative Republicans across the Valley becoming more active and involved here could make things sway red.
"Right now we don't have representation at the state," Oneill said. "It doesn't matter that Idaho is red. If a conservative resident has an issue in District 26, they don't have a conservative representative who will hear their voice. Our voices are going unheard."
The Idaho Commission for Reapportionment is to have the new district's approved and in place by Feb. 28, 2022—when the filing period for 2022 primary election candidates open. The state's redistricting commission comprises three former politicians who are Republicans and three public servants who are Democrats. Whichever redistricting plan they choose will need to be approved by at least four of the six commissioners.
To submit testimony or learn more, visit legislature.idaho.gov/redistricting/2021.