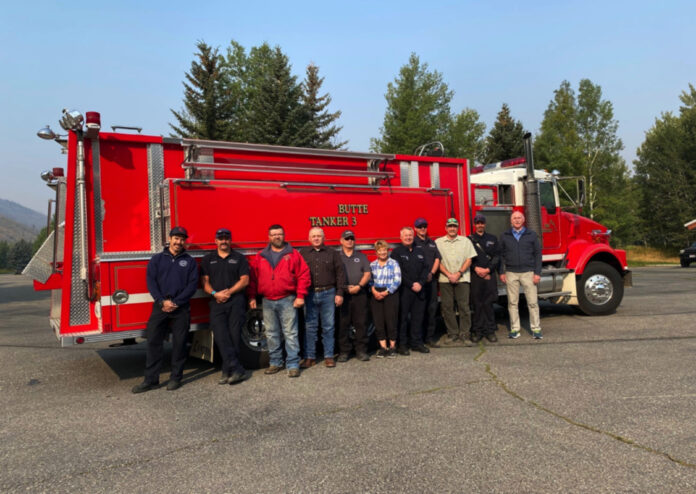 With a new fire apparatus on order, and delivery expected in February 2022, the North Blaine County Fire District commissioners unanimously approved the donation of the retiring apparatus Tanker 3 to Carey Rural Fire Protection District. 
Carey Rural Fire has 24 volunteers and three fire stations: Carey, Gannett and Picabo. The new apparatus will be housed at the Gannett Fire Station. 
"Strategically, Gannett is a great location in our valley to house this apparatus," Rich Bauer, North Blaine County Fire Chief, said.