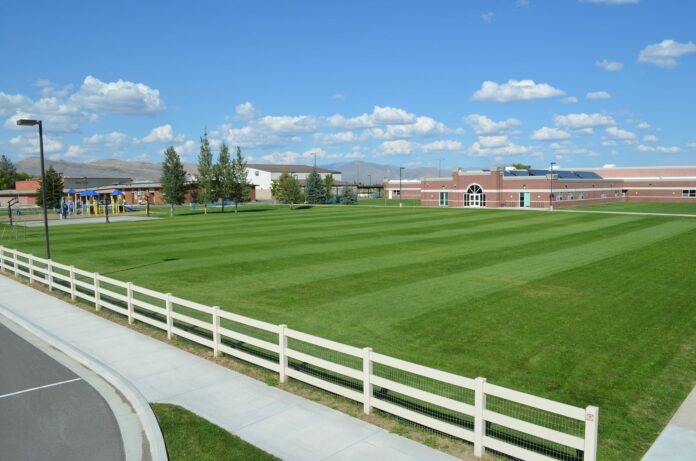 The Valley's southmost school credits 7 habits for ranking among the district's top performers
By Eric Valentine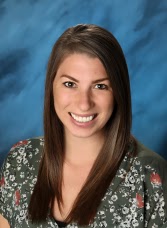 You can probably find about seven things that make Carey School just a bit different than its counterparts across the county, the state and beyond. Here are a few: It's a combined elementary, middle and high school. It's a certified Leader in Me Lighthouse School, a renowned honor in student-led academics. Its student body helps build and sell houses. And it has a 60% proficiency rate, which—while not whopping—is eight and 18 points higher than Hailey Elementary's and Alturas Elementary's rates, respectively.
Yet, the thing the school leads with on its official Blaine County School District website is how they "proudly teach and live" the seven core values from the book "The 7 Habits of Highly Effective People" by businessman Stephen R. Covey, who passed away in 2012. Covey's core belief is that the way we see the world is entirely based on our own perceptions—a tenet that seems to hold true these days.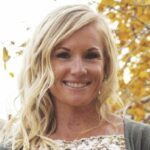 Albeit successful, the Carey School is hardly the norm. And on August 23, after the most abnormal school year in a century and after the departure of John Peck—the school's principal of 20 years (whose father Ron taught at Carey for 30 years), the school's effectiveness will fall to its new principal, Kayla Burton.
Burton was a math, computer science and video teacher at West Junior High in the Boise school district. She holds a master's degree in educational leadership from Boise State University and a bachelor's degree in elementary education from Idaho State University.
"I'm not here to change anything or come in with brand new ideas," Burton said. "I hope I know the impact of the traditions at this school and my job is to maintain the success we've had."
Homecoming
Burton's familiarity with the traditions of Carey School came about honestly. She is a graduate of the school, attending each grade K–12 when she was a resident here. While living in Boise, Burton said she learned of the open principal position through her father, who is a bus driver for Carey School, making it a homecoming of sorts.
It's also a homecoming for Burton, thanks to the lack of housing available in the Valley. Although she and her husband have purchased a plot of land, building a home on it will take some time. So, for now, she'll be living with her mom and dad. The living arrangement does not figure to deter.
"I think being from here I have a good understanding of the community and what's expected here," Burton said. "I'm anxiously awaiting a decision from the school board on how this next year is going to look, but we'll be ready to do what we have to do to be open."
Reopening
As of press deadline Tuesday afternoon, the school board was slated to discuss Tuesday night a fully open in-person school year with an online-learning option. A date for making any final decision has not yet been set.
"The board is mindful of its obligation to take necessary and appropriate actions, consistent with applicable federal and Idaho law, to address the continuing impacts of the 2019 novel coronavirus ("COVID-19") on school district operations," school board Draft Policy 982 says.
What that means for Burton is that she'll continue to "advocate for what makes sense for our town," noting that Carey is a smaller, less-dense community, making it somewhat less difficult to keep COVID at bay.
"We're fortunate to have small class sizes. We're fortunate to have a veteran staff. If we learned anything from last year, we learned how to change direction on a dime," Burton said.
Impacting
One trustee ready for a full opening is Amber Larna, who represents Carey as the school board's Zone 1 representative. Larna found herself on the minority end of a number of COVID policy decisions the board had to tackle last school year. And in a society polarized on many matters, one knee-jerk reaction was to put Larna in an anti-mask, anti-vaccine spotlight. In a Wood River Weekly interview this week, Larna made it clear she holds neither of those positions.
"It was frustrating," Larna said. "I'm not anti-mask, I'm not anti-vax."
Larna says she did, however, need to advocate for a community and a school that doesn't operate exactly like Ketchum or Hailey. She said a fair way to understand it would be to think of Carey School as a homeschool environment carried out by the entire community. Students don't just attend school, they take part in the life of the community.
For instance, as part of their curriculum, "Some of our students lay pipe in the morning. Some students assist farmers in the afternoon," Larna explained. "I wish people could see that a Carey School student doesn't just 'go home' after school. The community is the school."
In other words, even though a very well-intended and purely data-driven district policy is necessary, it doesn't necessarily work the same district-wide.
"For me, it was about risk mitigation. Were we really mitigating risk?" Larna said.
For, say, Wood River High School, perhaps. For high schoolers at Carey School, perhaps not. At least not enough, many Zone 1 families believed, to offset the risks and challenges associated with students unable to partake in everything from sports to a curriculum like the one Carey School offers.
Challenging
Larna, who has one son that graduated from Carey School and another son who attends high school there now, certainly has a sentimental fondness for the school. But her understanding of the school's future is nothing pollyanna.
Larna recalled, several school years ago already, how people would be standing in the hallways to hear kids perform, thanks to both diehard community support and hard-to-come-by community facilities. She doesn't see that changing anytime soon.
"We're growing. We have a lot of new people moving to Carey. We have a new subdivision of 38 homes. We will have a culture shift to some degree, as well," Larna observed.
And that's, somewhat ironically, what Larna sees as the new principal's strength.
"Yes, Kayla is from here and I've known her for years, but she developed professionally outside of Carey, in Boise," Larna said. "That's what we'll need, is someone who understands how to grow, someone who has seen what works best in whatever situation."
"The 7 Habits of Highly Effective People"
Author: Stephen R. Covey
Habits:
1. Be proactive
2. Begin with the end in mind
3. Put first things first
4. Think win-win
5. Seek first to understand, then to be understood
6. Synergize
7. Sharpen the saw