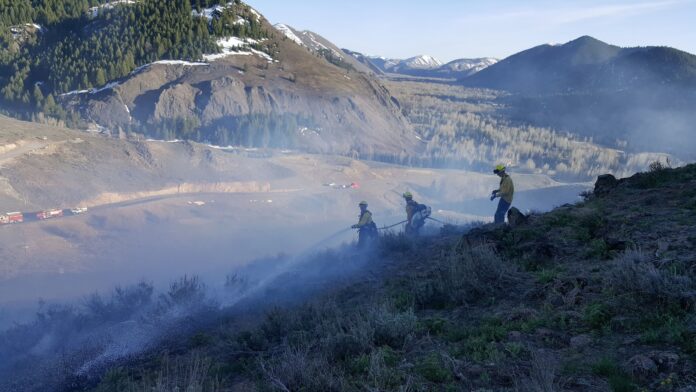 From north Valley to south, leadership is heeding the advice of fire officials to implement bans on fireworks sales and to take other measures in the hopes of preventing what could be a devastating wildfire season given the drought conditions here. 
Under an emergency declaration of Mayor Martha Burke, the Hailey City Council approved an immediate fireworks ban that will remain in effect through the Fourth of July holiday and up to 180 days thereafter, until otherwise rescinded by the Hailey City Council. 
According to Burke and Hailey Fire Chief Mike Baledge, prohibiting the sale of fireworks in Hailey did not go far enough. Consumer fireworks stands are only allowed to sell non-aerial fireworks in Hailey. Aerial fireworks have always been illegal within the city limits.  But when residents travel to buy fireworks, they buy what's available, much of which is illegal in Hailey, Baledge said. The only legal use of fireworks in Hailey this year will be the community fireworks display put on by the City of Hailey on July 4, after the conclusion of the Days of the Old West Rodeo. 
Later in the week, the City of Ketchum implemented a similar ban.
Meanwhile, Blaine County commissioners last week passed two measures—a fireworks ban and a prohibition of shooting of exploding targets—that will be in effect through the end of October. The latter move makes it a misdemeanor crime for any person who isn't a peace officer to "discharge a firearm into or towards any explosive device" during Idaho's fire season.