Camping sites, parking lots may be top short-term housing solution
By Eric Valentine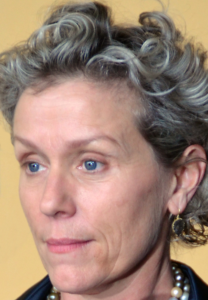 It won the Oscar this year for Best Picture, but the subject matter of Best Actress winner Frances McDormand's and Best Director winner Chloe Zhao's film "Nomadland" doesn't necessarily play well in an area of estate homes and high-end resorts. Nonetheless, the affordable housing crisis here is forcing a significant amount of so-called "working-class folks" to live in campgrounds inside their vehicles, just like Fern (McDormand's character's name) did in the eye-opening film.
On the bright side, the current labor shortage felt by local businesses as the Valley reopens post-pandemic is creating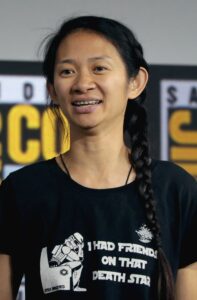 an atmosphere of acceptance to alternative living styles, if takeaways from last week's housing crisis public forum are any indication.
"The pain points discussed at the meeting by the public were that there isn't enough affordable housing for Ketchum's workforce and the businesses are at risk of closing due to the lack of employees," explained Lisa Enourato, Public Affairs & Administrative Services manager for the City of Ketchum.
It's that serious. And the market seems to know it. According to the city, building permits are coming in at four times the rate compared to 2019 (the city is not comparing it to 2020 as it was a pandemic year) and most—according to Enourato—are for housing and residential remodels. Similar spikes in permit pulls have been reported across the whole Valley.
Meanwhile, Bluebird Village in Ketchum continues to move along through the development process. The Planning & Zoning Commission unanimously approved sending the project to formal design review, where project details will continue to get revised and hashed out. Currently proposed are two four-story buildings totaling about 60,000 square feet at 480 East Avenue, the current location of City Hall and the fire department. The development comprises 35 one-bedroom units, 16 two-bedroom units and five three-bedroom units, as well as commercial space. Rough estimates, however, are that 500 units of housing supply are needed to meet the area's housing demand.
What do we do, now?!
While these projects may help solve the housing crisis at least to a certain degree, they are down-the-road solutions when the crisis is now. That means citizens and leadership are coming up with and/or entertaining creative, alternative solutions.
"We're exploring both short-term and long-term solutions now," Ketchum mayor Neil Bradshaw said regarding last Friday's session.
Public meetings at P&Z and city council typically draw out the residents who are opposed to or are requesting changes made to whichever project affects them directly, explained Bradshaw, who says he has proposed housing for every possible section of town.
"It's the nature of the development process," Bradshaw said. "That's what was encouraging about it all. Everyone's getting involved now."
According to Bradshaw and Enourato, short-term solutions brought up at the meeting were:
• For homeowners to open their properties for short-term rentals
• For hotels to allow rental of extra rooms
• For The Senior Connection to reach out to seniors who may be able to rent out extra rooms in their homes; and, in some cases, discount the rent based on housework or other labor
• To allow for expanded public area use:
° Rotary Park for tenting, add restrooms, use of YMCA showers
° Washington Street parking lot for RVs
Bradshaw said some, if not all, of these programs would need to have a process wherein the benefit is being extended only to people who work in the Valley.
Another issue that arose at the workshop was the strain that services like Airbnb place on housing supply. Property owners enjoy this pervasive short-term rental option because it's more lucrative than month-by-month or long-term leasing. And with property values skyrocketing, property taxes do, too, making Airbnb an attractive option. Yet, the option eventually implodes when too much housing supply is lost, especially when the economy starts to gain speed.
"The city has been preempted by the State of Idaho on regulating short-term rentals. The public was encouraged to reach out to the legislators to try to make some change," Enourato said.