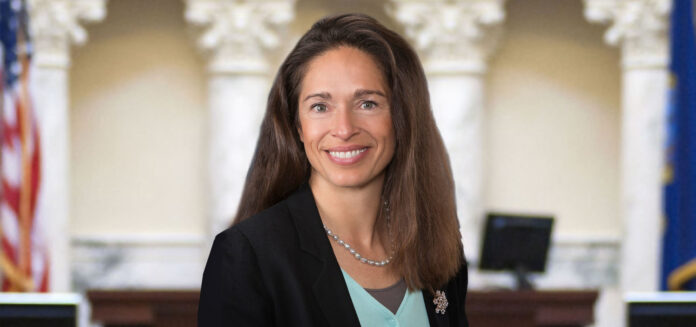 Longtime Valley resident seeks fifth term as state senator
By Eric Valentine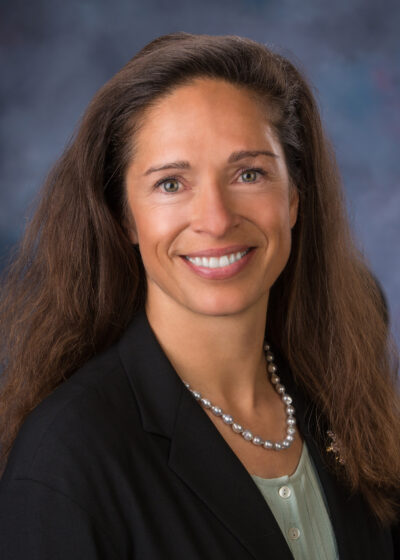 In any election, but especially in legislatures, incumbents historically hold a distinct advantage over their opponents. But 2020 is a year unlike any in recent history, which means Idaho State Senator Michelle Stennett knows she can't take this campaign season or her underdog opponent lightly.
Stennett has held the District 26 seat, which encompasses Blaine, Camas, Gooding and Lincoln counties, since 2010, and is seeking reelection for a fifth consecutive term. She is the minority leader in the Idaho Senate and was the minority caucus chair prior. And in November, Stennett will be challenged by Republican candidate Eric Parker, who was similarly featured in a Wood River Weekly article earlier this month.
Parker said he didn't like the idea of a Senate seat going unopposed and he didn't like the idea of not having enough working-class politicians in office. For Stennett, her nearly 10 years in office doesn't make her a professional politician.
"We only make $17,000 a year holding this seat, so we're not in it for the career," Stennett pointed out. "I come from the working class. I've held working class jobs. I've been a restaurant worker. I have a messy résumé and I'm proud of it."
A Proud Past
Stennett's résumé is as impressive as it is "messy." It includes a bachelor's degree in international relations and environmental studies, as well as a bachelor's degree in Latin, and a minor in business from the University of Oregon. She holds a Certificat d'Etudes from the Universite de Poitiers, France, and a Legislative Energy Horizon Institute certificate from the University of Idaho. After college, the 35-year Wood River Valley resident worked in developing countries on disaster and famine relief and on water and sanitation projects. She worked in a hunting/fishing lodge in Alaska before moving to Idaho, then was employed with Horizon Airlines and the fixed-based operator for private aircraft, Sun Valley Aviation. Her "working class" jobs covered many restaurants and catering companies, including Pioneer Saloon, and she managed community-based programs with philanthropic organizations, before working at a veterinary hospital and selling ads for a local cable station.
Stennett is aware that anything can happen in an election during a pandemic, even though more than 60 percent of Wood River Valley voters are registered Democrats. District 26, Stennett notes, goes beyond Blaine County into Camas, Gooding and Lincoln counties, which are fortified Republican.
"I'm not shying away from the fact that I'm a Democrat," said Stennett. But, "My philosophy is I work for everybody. Yes, you'll see a D placed after my name. But when a constituent calls me with an issue they need addressed, I'm asking them what the problem is, not whether they're Republican or Democrat."
With four terms under her belt, Stennett now serves on a myriad of committees and interim committees focusing on natural resources, public lands access, fisheries, water issues, workforce development, and ethics in politics. She is co-chair of the Tourism Committee for the Pacific Northwest Economic Region and co-chair of the Canadian Relations Committee for the Council of State Governments-West. She also sits on the State Affairs and Resources & Environment committees.
Political Priorities
With four terms under her belt as part of the political minority, Stennett can also speak in length to all the initiatives she wishes she could have pushed further up the legislative ladder. However, three in particular stood out during this recent interview.
Minimum Wage—If you want to talk about respecting the working class to Stennett, you need to talk about increasing the state's minimum wage, which sits at the federal minimum of $7.25 per hour.
"I have fought for legislation but my colleagues keep rejecting it," Stennett said. "I'll keep trying though."
Tourism Funding—Tourism dollars, which are vital to the Valley, rank third highest in the amount of money the state sees filtered through its economy. With its relatively low costs and wide variety of activities across all seasons, Stennett feels tourism can fare even better. Stennett is pushing for a more rigorous tourism campaign for the state.
"It's underfunded right now. We need to invest," Stennett said.
Broadband—Stennett is concerned about the gaps that will only broaden between rural and urban regions when it comes to high-tech infrastructure. As the fastest growing state in the nation, Idaho's gap will only broaden, Stennett says. The senator said she is pushing legislators to develop five- and 10-year plans that set benchmarks for infrastructure spending related to growth.