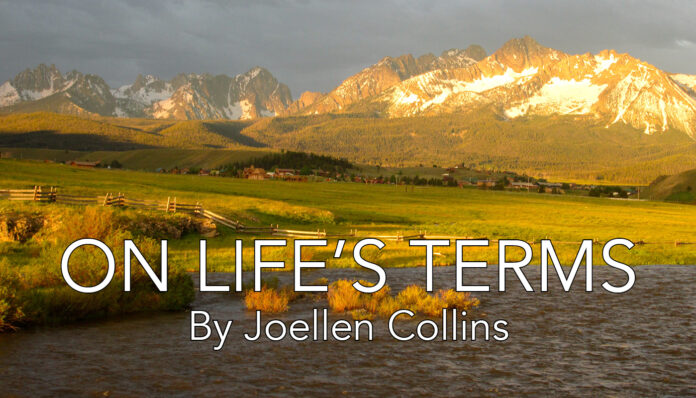 BY JOELLEN COLLINS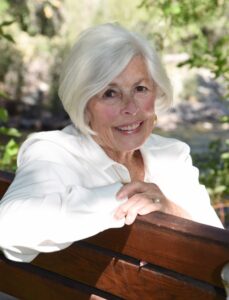 I have enjoyed visiting some of my family members in Modesto during the weeks I am near my grandchildren adjacent to San Francisco's Golden Gate Bridge. I have probably mentioned before through this column that taking the train has been a wonderful way to make the round trip. There is an absence of driving, traffic jams on the Oakland Bay Bridge, tolls, or parking fees, and for just a tad more coins I enjoy a couple of hours of reading, comfort and relative quiet — well worth it.
This trip has been different, due to many factors, some positive and some negative. I've listed the positives often: being with family, the culture, the gorgeous Bay, the lovely B&B I visit, which feels like coming home, and even the variety of friendly and interesting Uber drivers I have encountered on many forays in the city. I will always love San Francisco despite the problems of the unhoused, the traffic, and other woes that are attached to any big city.
This visit, however, has emphasized my need to keep my sense of compassion for those citizens who, for whatever reasons, exist on a level of poverty and stress, sleeping on city sidewalks or underneath low-slung tree leaves adjacent to the speeding cars crowding the streets. I can't imagine the difficulty of changing this unhappy aspect of this city, nor do I have the wisdom to address this problem or vast amounts of money to finance new space for the unfortunates. So, on the ride home from my grandchildren's school, I can only observe and bewail the sadness of lives that are revealed by deranged antics in the middle of traffic or the proliferation of white vans which now serve to encounter and either retrieve or rescue the increased number of dying fentanyl users.
As the train sped through communities like Richmond and Vallejo, I noticed the ravages of recent rainstorms, downed trees near the tracks, still muddy ditches, and a couple of miles of obviously cleared sites where many unfortunate people once resided. Spaces were free of debris, except for a few scraps of clothes and other detritus. Half-submerged in one dark, murky patch was a bit of bright color — a small red train, obviously a child's discarded toy. In this abandoned and sad place, that little piece of a giant puzzle reminded me of those absent. I experienced more of a strong sense of compassion from imagining the innocent children and sad mothers who bore them, only to wind up living five feet away from Amtrak rails. I wish I could have hugged that boy, even if the gesture wouldn't help.
It is difficult to keep compassionate in a world fraught with so much anger, violence, and terror. The Dalai Lama teaches that whatever occurs, we will only find inner peace if we retain our compassion. Even if we are unable to change the outer world, if enough people find serenity through compassion, a better world may exist, as we are less judgmental toward our fellows.