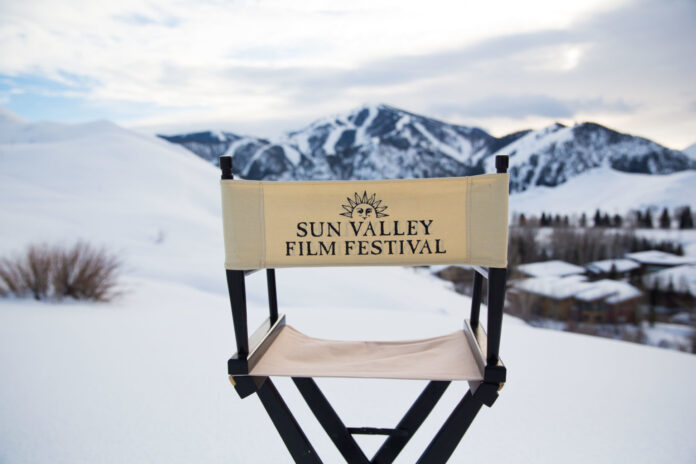 Free or low-cost admission makes event accessible to local community
By HAYDEN SEDER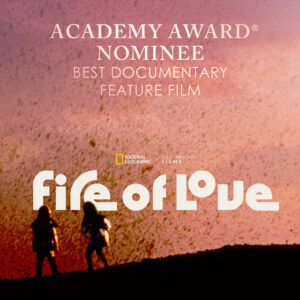 Over two days of Presidents' Day weekend, the Sun Valley Film Festival (SVFF) is putting on three events at the Argyros Performing Arts Center in Ketchum. These events are a great precursor to the actual Film Festival, taking place March 29–April 2, 2023.
The weekend will kick off on Sunday, Feb. 19, with an encore screening of National Geographic Documentary Films' Fire of Love at the Argyros at 2:30 p.m. An extraordinary love story of French scientists Katie and Maurice Krafft, this film captures spectacular imagery of their greatest passion: volcanoes. The Academy Award-nominated film for Best Documentary Feature is directed by Sara Dosa and narrated by Miranda July. The screening will be accompanied by a Q&A with associate producer Elijah Stevens. Admission is free and open to the public, though priority access will be given to 2023 festival passholders.
Following the Fire of Love screening is "Movie Night in Sun Valley" with Boise State Public Radio and Morning Edition's George Prentice. Described by Festival founder and executive director Teddy Grennan as a "film geek society" night, the event will begin at 5:30 p.m. at the Argyros and will be a fun, fast-paced showcase of the most talked about (and sometimes debated) films of the season. There will be some exclusive moments with the year's most celebrated storytellers and a sneak peek at what the 2023 Film Festival will bring. With prizes, games, and plenty of surprises, it promises to be a fun night! General admission is $10 or included with the purchase of a 2023 festival patron pass.
The final event of the weekend is a SVFFirst Look of the third season of Outer Banks. Festival attendees to the 2022 event will remember the cast of Outer Banks in attendance and the many events throughout town the cast participated in. On Monday, Feb. 20 at 5:30 p.m. at the Argyros, there will be an advance screening of the third season of the show followed by a Q&A with show actor Charles Esten, creator/showrunner/executive producer Josh Pate, and producer Sunny Hodge. Admission is free and open to the public for this event, though priority access is given to 2023 festival passholders.
The Presidents' Day weekend series of events is a continuation of the SVFF's seasonal programming that takes place throughout the year. Other recent seasonal programming includes two special screenings in December 2022 of Women Talking and Wildcat, which the director Trevor Frost was in attendance for. In January of this year, there was an SVFFirst Look screening of Bruiser followed by a Q&A with director Miles Warren.
Grennan explains that these events aren't just for people visiting or who come specifically for a film festival event. "We want people who are visiting Sun Valley to be aware of the film fest, but also for people to know that there's other things to do on top of everything else the Valley has to offer."
With such an amazing lineup of events, it's somewhat surprising that admission is either free or low-cost to this slate of programming. But for Grennan and the SVFF, it's important to make sure the festival and many of its events remain accessible to the local community. "Our Coffee Talks are free, so it's in that spirit that we wanted to keep costs low," Grennan explains. "We want people to come and take the time to visit. These sneak peeks—it's us sharing with the town."
Following in that spirit, the SVFF has created a new program to make participation in the festival more accessible to high school and college students. Student passes, priced at $75 for the festival, include admission to five festival films, the Screenwriters Lab, the Sun Valley Junior Film Competition screening, and meet-and-greet events. Festival supporters also have the ability to sponsor a student through the "pass it forward" program for local students.
Passes for the Film Festival are on sale now and often sell out, so be sure to get them now so you can have continued access to the high-caliber films and events put on by SVFF. Grennan says there's an unbelievable lineup of films for this year, in addition to amazing filmmakers, events, parties, bands, and more!