By Jenni Riley, MBA, FPQPTM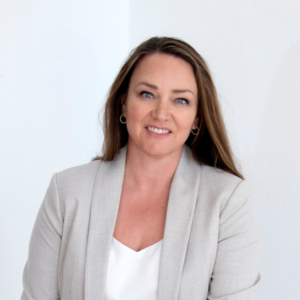 Most of us are aware we can take specific steps in managing our financial affairs to ensure our loved ones are well cared for and to ease their experience in stewarding our estate when we're gone. We may draw up a will, acquire life insurance policies, we may even layout our wishes for our funeral services.
If you have an estate planning attorney, that expert can maintain your documents for you and guide your chosen executor through their responsibilities. But what if you do not have your documents secured with an attorney? Do your heirs know where to locate this information when the time comes? I am not sure my husband even knew where our household checkbook was kept until just recently.
That is why it is essential to create a financial binder with all the pertinent information your loved ones might need in the event of your incapacity or passing.
Here are some sections to consider including:
Legal Documents: Power of attorney, living will, healthcare directives, and will.
Insurance:  Life insurance, health insurance, auto insurance, long-term care (LTC), and accidental death policy information. It can be helpful to include a summary page that contains contact information, policy numbers, and relevant information they may need.
Contact Information: Sheet with contacts they may need to reach, including financial advisors, insurance agents, employers, and close friends to contact.
Bills that may need to be transferred or paid: Utilities, mortgages, credit cards, auto loans. By including at least one statement from each, they can access account numbers to reference.
Online login usernames and passwords: So much of our lives are digital nowadays, providing access to information can be significant for your family.
Your final wishes: If you have strong feelings about your own funeral service, such as cremation versus burial, consider documenting your wishes. You may have had these conversations, but in a moment of stress, your loved ones may not recall.
Secure the binder: It is crucial to keep the binder in a location that it cannot fall into the wrong person's hands. Inform those whom you want to access it, where it is, and the codes to any safe you may put it in.
I want my family to feel comforted in knowing there is a plan they can follow so I can alleviate any burden of the unknown. This organized information could help relieve your loved ones of this burden as well.
HAZLETT WEALTH MANAGEMENT, LLC is independent of Raymond James and is not a registered broker/dealer. Investment advisory services are offered through Raymond James Financial Services Advisors, Inc. Securities offered through Raymond James Financial Services, Inc., member FINRA/SIPC. 675 Sun Valley Road, Suites J1 + J2 Ketchum, Idaho 83340.  208.726.0605. HazlettWealthManagement.com