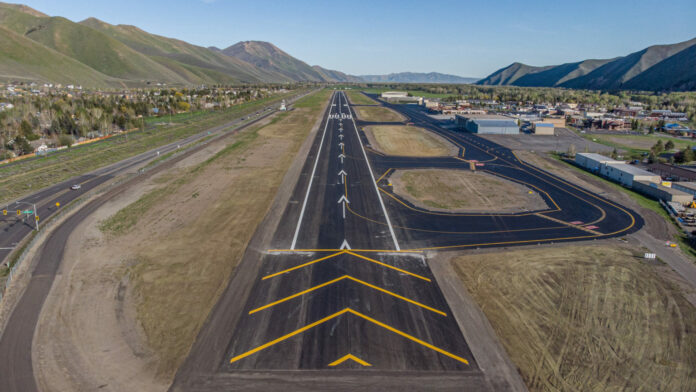 Airlines serving Friedman Memorial Airport have announced special programs to serve flyers who may need some extra time, assistance, or services during the busy holiday travel season. Alaska Airlines is offering Fly for All, an app for families who fly. Designed for first-time flyers, kids traveling alone as unaccompanied minors, or guests with cognitive and developmental disabilities, including autism, The Fly for All app helps take the anxiety out of air travel. Alaska also provides an extensive list of helpful tips and resources for customers with disabilities at Alaska Airlines' accessible travel services.
Delta Airlines recently announced its Passenger Accessibility Commitment to make air travel more accessible to customers with disabilities. Delta offers elevated and personalized service including specialized training focused on the careful handling of assistive devices. Expedited service recovery in the event of a service failure is part of their curb-to-seat holistic offering. United Airlines announced an extensive suite of accessibility features on seatback entertainment systems. This new system accommodates any level of visual disability and provides support for hearing and mobility-challenged passengers. In addition to audio and visual the airline also provides text-to-speech entertainment and more closed-captioned movie options.
Finally,  TSA Cares is a toll-free helpline for passengers with disabilities and medical conditions and their families. You may call TSA Cares at 1-855-787-2227 before traveling with questions about screening policies, procedures, and what to expect at the security checkpoint. Travelers who are deaf or hard of hearing can use a relay service to contact TSA Cares or can e-mail TSA-ContactCenter@dhs.gov.