BY KRISTIN HOVENCAMP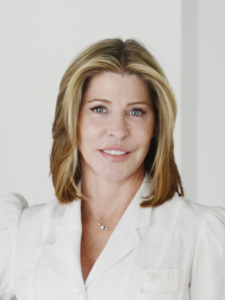 Estate planning is an integral part of wealth management that often gets overlooked. As you move through various phases of life, your financial and personal situations will also change. It is important to have estate-planning documents up to date, to reflect your current circumstances. Here are some essential items needed to complete a comprehensive estate plan.
Last Will and Testament. The cornerstone of any estate plan. A will details how you want your assets to be distributed upon your passing. The will can name the executor who will administer and settle your estate.
Revocable Living Trust. This powerful tool is in place to work while you are alive. A revocable living trust allows for the management of your financial affairs in trust during life and after death. Upon your death, the living trust can be used to determine the distribution of your assets and property. Since the trust is revocable, the grantor may revoke or amend it during their life.
Power of Attorney (POA). A POA is a legally binding document that allows you to appoint someone you trust, your "attorney-in-fact," to handle financial, legal, and private affairs on your behalf.
Living Will. A living will expresses your wishes to withdraw or continue life-supporting treatment if you cannot act or speak for yourself.  A living will is employed only for end-of-life conditions.
Healthcare Proxy. This proxy appoints another person to make healthcare decisions for you and consent to medical treatment. Unlike a living will, the purpose of a healthcare proxy is to express your wishes with ongoing healthcare decisions.
Tax Planning. Income, estate, and gift-tax planning should all play an integral role in determining the structure used to build your estate plan.
Putting in place the necessary documents to help position your wealth and your legacy is essential to completing a comprehensive estate plan.
Kristin Hovencamp is an Investment Executive and Director of Business Development with HAZLETT WEALTH MANAGEMENT, LLC, which is independent of Raymond James and is not a registered broker/dealer. Investment advisory services are offered through Raymond James Financial Services Advisors, Inc. Securities offered through Raymond James Financial Services, Inc., member FINRA/SIPC. 675 Sun Valley Road, Suite J1 + J2 Ketchum, Idaho 83340 208.726.0605.