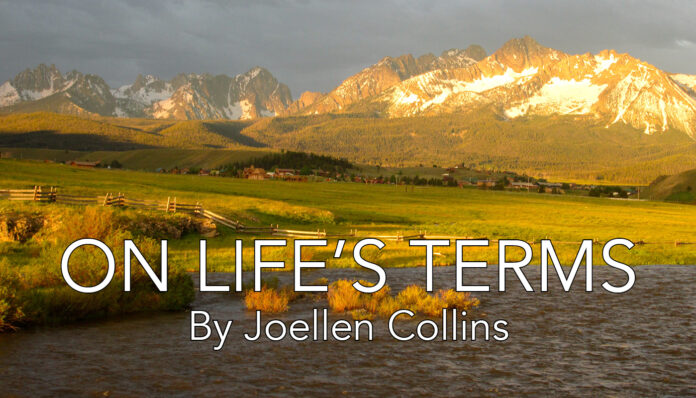 BY JOELLEN COLLINS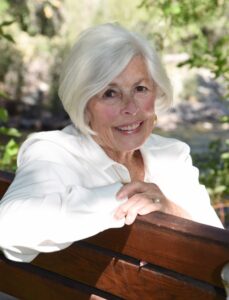 History will record the overwhelming response to the death of Queen Elizabeth: thousands of people waiting in crowded lines or for many hours to say goodbye to the monarch they had known for 70 years. I admire their way of showing respect and love, though I don't think I would choose that method of farewell. Actually, I hate to say goodbye and generally make a fool of myself when I sense that distance or time will result in a long span away from those departing.
My dependence on the emotional ties I have with so many people and pets discloses a vulnerable emotional past. I was once so fervently in love that I felt as though I had had a limb amputated when I saw my lover leave for a while or—possibly—forever. Even now, as I prepare to board a plane from San Francisco, taking me home, I cannot give a final hug to my grandchildren without fighting tears, even though I expect to be with them relatively soon.
Of course, saying goodbye is a natural challenge for any caring person. Because of the isolation of the pandemic, I found it more daunting than usual. Often, I didn't know who was suffering from COVID or its aftereffects, and only just recently learned that some friends and acquaintances had been very ill or died during this time. The recently increased number of obituaries being printed testifies to the devastation a small town faces when we cannot be of help to friends and family, often a first step in accepting a sad result.
I have realized through growing older and losing friends too far away to visit that I must try to be more steadfast and exercise my wishes to be, even if for a moment by phone or letters, able to share my concerns. I said goodbye to my ex-husband, the father of my children, just before he passed away from the ravages of Parkinson's; his second wife allowed me to approach him and have a few last words. He heard me tell him what a wonderful father he had been to our girls and what a positive and respectful relationship we had been able to maintain despite divorce. We had continued to be friends, mutually enjoying inclusive events and love for all our family members.
I admit to being sentimental. I keep precious cards, messages, and even love letters that remind me of my relationships and how I have been blessed with strong friends and family. Naturally, I mourn their loss to my life. However, my grief over these partings also means that I have experienced the wonderful pleasures of so many connections in my life. As A.A. Milne, in Winnie the Pooh, said, "How lucky I am to have something that makes saying goodbye so hard." Dr. Seuss agreed when he said, "Don't cry because it's over, smile because it happened." This is good advice when I tuck away my memories. I believe they will remain in my heart.