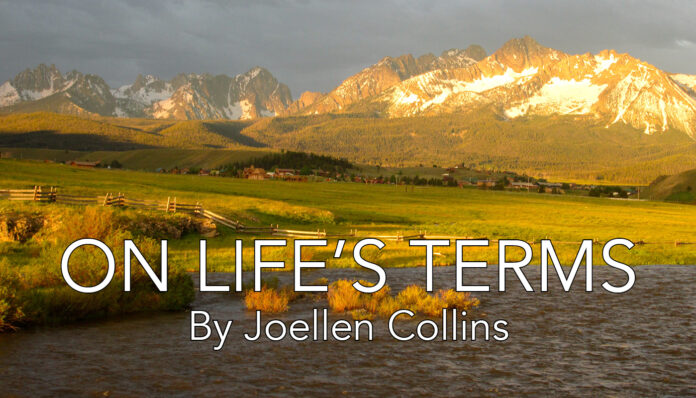 BY JOELLEN COLLINS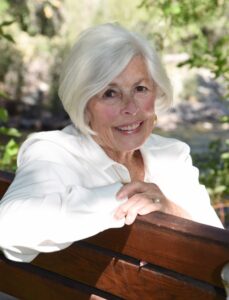 Being in the audience for excellent theater, music, comedy or dance is one of the major sources of delight for many of us. I experience that more than one would expect in a "small" town like those in the Wood River Valley. As a columnist, not a critic, or ad writer, I must be careful not to show favoritism for any single artistic institution or even extoll the virtues of certain restaurants, shops, and other entities. If I did, that would mean I would write about a different one in each column and not have much time to write about all the other places, people, and lessons I've encountered in my rich life.
But last night (this column written Friday, June 24) I attended St. Thomas Playhouse's production of Joseph and the Amazing Technicolor Dreamcoat and spent a couple of hours smiling, applauding, and briefly forgetting the frightening state of events outside this theater.
I am raving about THIS production because of the talent of all participants in this show, but also because it exemplifies some of the reasons why I like living here.
First, as someone who has spent half of her life in Ketchum and volunteered for several theatrical organizations and events both as a performer and a fan, I recognize a remarkable quality of this place. Many of these actors have been part of different theater companies and venues, even taking "small" parts in this musical. I can imagine their pleasure in performing, no matter the size of the role and or if they might have been in competing groups in the past. There was an almost palpable sense of the unique fellowship of creating dramatic art together on a stage. How fortunate I am to be witness to this generous community!
I was also amazed this time, and so often over the years in so many venues, of the combination of talent, effort, energy and creative imagination evident through the expertise of the sound and lighting technicians, the set builders, the musicians, the marvelous director, and the dedication of all involved. I enjoy this in so many Valley productions, as the participants spend inordinate amounts of time and energy to create a brilliant musical or play for our enjoyment.
As a frustrated thespian, I yearned to be on stage with them, enjoying the intense sensation of sharing music and laughter and so many emotions with others. The last time I was on stage with some of these gifted performers was in a pre-pandemic production of Fiddler on the Roof. I experienced my diminished abilities and accepted that this was my swan song for live theater appearances. After high school, I wanted to attend the Royal Academy of Dramatic Arts in London. However, as the first member of my family to be able go to college, I did as my parents wished and became a (very grateful) teacher. I have no complaints. I just wish I could be a better part of my acting community, singing along with Joseph!