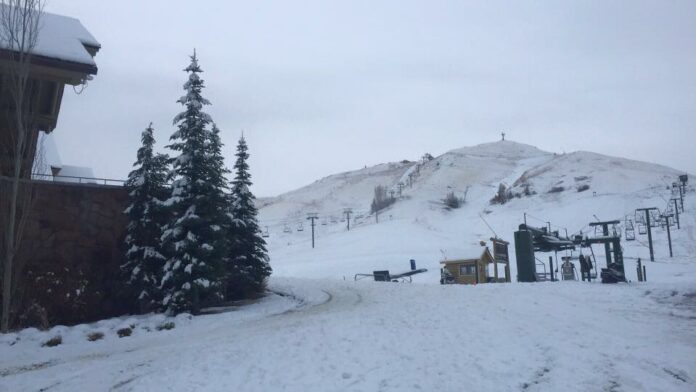 Dollar Mountain's closing weekend this year will resemble its normal self compared to the pandemic years of 2020–2021. That is, when it comes to where and when—March 26–27 on Dollar Mountain. But it will look a little different as guests are being encouraged to wear Hawaiian-themed flair and participate in the on-mountain scavenger hunt and BBQ both Saturday and Sunday.
On Sunday, the Cold Bowl Pond Skim kicks off at 10 a.m. Participants will try to make it across the pond on their skis or snowboard, in full costume. Advanced registration will open on Wednesday, March 23, and spaces are limited. 
Additionally, the weekend kicks off Friday night, March 25 with the International Ski History Association's (ISHA) "The Party on the Hill" at Dollar Mountain. This event is a salute to 85 years of snowsports history in Sun Valley complete with speed skiing and ski ballet demonstrations. The event begins at 4:30 p.m. and is part of ISHA's annual Ski Week March 23-27 which includes many free events open to the community, including this one.