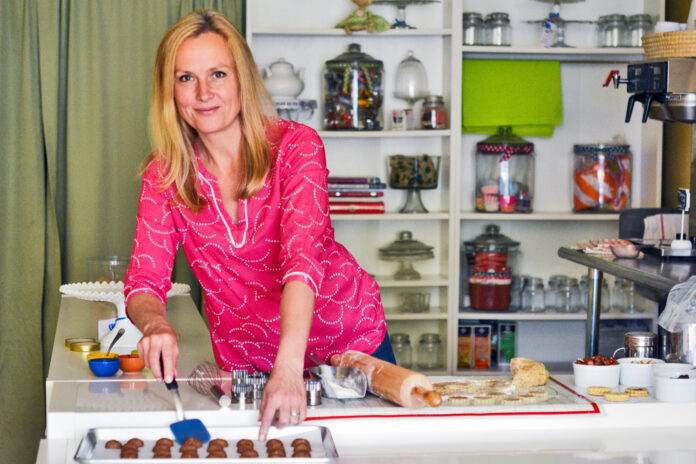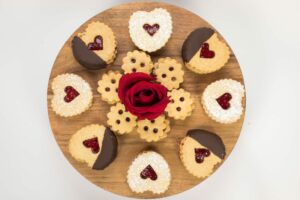 When taking a bite into this buttery Linzer tart cookie, you taste a hint of orange zest, a touch of cinnamon, and the crunch of almond nuts. The cookies are filled with a tart raspberry jam and dusted lightly with vanilla-flavored confectioner's sugar. They are truly a delight!
Created by Austrian baker Heidi Riegler at her Vienna Cookie Company bakeshop, located on Long Island in New York, Riegler's cookies are made from authentic Austrian recipes passed on through generations by her mother and grandmother. She makes her Linzer cookies with ground almonds, plenty of butter, and seasonings. Tradition dictates two of the fillings, raspberry jam and apricot marmalade, but a third Linzer gets a genius twist: lemon curd.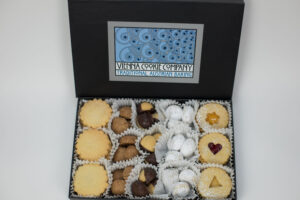 Vienna Cookie Company offers attractive gift boxes with an assortment of Viennese cookies, including Linzer Tarts; Viennese Chocolate Kisses, a delicate melting bite; crispy Butter Cookies; and Vanilla Cookies, buttery, hazelnut orbs, rolled in powdered sugar or dipped in Belgian chocolate. The gift boxes are inspired by the Wiener Werkstätte, Vienna's fin-de-siècle design movement that prized the handmade over the mass-produced and simplicity over ornamentation. As does Vienna Cookie Company.
Vienna Cookie Company products may be ordered online at www.viennacookiecompany.com and ship nationwide. Use code WRW21 to receive a 10% discount on your order.