By JoEllen Collins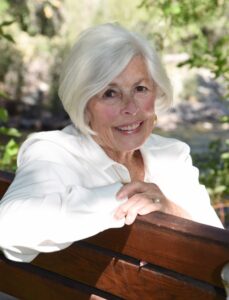 When I listened to Admiral James Stavridis at the Sun Valley Writers' Conference, I noticed nodding heads during much of his presentation. He is the author of the novel "2034: A Novel of the Next World War." In the question time, he was asked, if he might label future years with titles like "The Year of China," what would he assign this current year. He answered quickly, "The Year of the Woman." More nods of agreement.
I thought about this comment as I worked on the final days of a poetry reading at the Reinheimer Ranch this past Saturday, a benefit for The Senior Connection titled "The Beauty of Brilliance." It featured local (and extraordinary) women actors reading selections of poems by female poets whose works ranged from the 19th and mid-20th centuries to a mélange of women who were able to find their voices and publish after World War II. We highlighted traditional poets like Emily Dickinson and Edna St. Vincent Millay, and then women as varied as Sharon Olds, Naomi Shihab Nye, Maya Angelou, Linda Pastan and Margaret Atwood (who most know from other genres).
I found their poems more meaningful than I ever imagined as I pored over so many I loved and taught in high schools and colleges. My talented readers gave spectacular interpretations: each seemed to embody the spirit and essence of each poem and poet. This smaller audience also occasionally nodded in recognition of the commonality of emotion. There were several moments of laughter and a few with tears.
In conclusion, the six presenters and I read the many sections of Amanda Gorman's inaugural poem, "The Hill We Climb." We realized how relevant the poem was for a combination of different ages and styles of the readers and the audience. Miss Gorman's words inspired all of us to honor the promise of our country, and thus we are grateful that this new generation can be heard by a larger audience, as was not the case with our beloved Emily Dickinson, who only published seven poems in her life but composed over 1700.
I was proud of the unity of the concerns and lives of women so beautifully revealed.
However, when asked why I didn't choose men to read men's works, I responded with the first caveat. I am not disrespectful of men. I like my men friends, and men in general: as a "senior" I have dealt with many fascinating gentlemen in my life. This time, I narrowed it to women because we could not possibly spend one evening sharing all the fabulous male poets I have adored through my life, along with the women I try to emulate by writing, speaking, and using words in a positive way. For example, I could spend hours just reading and listening to Irish poets. In short, it is difficult to choose from genius.
If there is a man out there who would like to have the same experience, an exhibit of male poetry, concepts and talent, I'd be happy to help.