By Kristin Hovencamp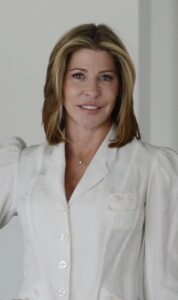 If you are wondering what a so-called meme stock is, you are not alone. Meme stock mania has made certain stocks household names. However, there is no need to research the stock's long-term investment viability. A meme stock seldom has one. Morningstar's Ruth Saldanha describes meme stocks as "Stocks that see dramatic price increases, mostly fueled by people on social media. These stocks rarely have company fundamentals that back the rise in price and are often volatile." Investors who want to stay clear of meme stocks should be leery of companies with the following characteristics:
Struggling or close to bankruptcy. If a company is viewed unfavorably by analysts or rated a sell and the share price unexpectedly spikes, you might want to investigate why. The most infamous examples are GameStop and AMC.
Publicized on social media platforms. Retail traders target specific stocks and create a buying frenzy around them. If a dying company becomes an overnight sensation in online forums such as Reddit, avoid purchasing it. It screams of meme stock.
Elevated short interest. Meme stocks are often bought by retail traders who want to run up the stock price and hurt short sellers such as hedge funds. By driving up the price, speculators attempt to squeeze the short sellers, forcing them to buy back shares at a higher price. Meme stock traders have coined this move, David versus Goliath.
High trading volumes. Meme stocks trade on momentum. Millions of meme stock speculators will pile into a trade for short periods, vastly inflating the share price. According to Vanda Research, meme stocks saw $1.27 billion of inflows in two weeks. Unusual volatility is frequently a telltale sign that something is amiss.
Commission-free trading, noise on social media platforms, and the fear of missing out are helping fuel meme stock's feverish rise to fame. Huge returns delivered by meme stocks can just as quickly turn into huge losses. Long-term investors may do well to stay clear of companies with meme stock characteristics.
HAZLETT WEALTH MANAGEMENT, LLC is independent of Raymond James and is not a registered broker/dealer. Investment advisory services are offered through Raymond James Financial Services Advisors, Inc. Securities offered through Raymond James Financial Services, Inc., member FINRA/SIPC. 675 Sun Valley Road Ketchum, Suites J1 + J2, Idaho, 83353 208.726.0605. HazlettWealthManagement.com.