By Suzanne Hazlett, MBA, CIMA®, CFP®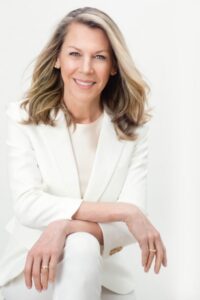 Marriage and divorce are rites of passage that shape many aspects of people's lives, including their happiness, health, and economic resources.
Who is getting divorced?
According to the United States Census Bureau, divorce rates overall decreased from 2009 to 2019. And yet, "grey divorces" occurring after age 50 are on the rise. A critical factor in this ascending trend may be increased life expectancy. Data compiled by the Social Security Administration show Americans are living longer. On average, a woman age 65 today can expect to live to age 85, and a man to age 83. Twenty-five percent of those 65-year-olds will live past age 90, while one in 10 will pass their 95th birthday. The quality of one's remaining life may be a driving factor for ending unhappy unions. Couples seeking a grey divorce could live another 30, 40, even 50 years.
Splitting the Marital Nest Egg
Dividing marital assets for those approaching or already in retirement is a more complicated task. Many couples will have accumulated sizable wealth at that stage in life, and not all assets are equal in their ultimate tax treatment. A simple financial statement will not show the after-tax impact. For example, retirement distributions from a Roth IRA will be tax-free. In contrast, distributions from a traditional pre-tax IRA will incur ordinary income taxes, reducing the account holder's net amount.
Vital Information
Gather essential documents to help you and your advisors assess your options. Start with financial account statements, property valuations, tax returns, and any papers related to marital debt.
If either spouse is professionally engaged or receiving benefits from a former employer, review employee benefits, including 401(k)-type retirement accounts, pension plans, and insurance coverage which can represent essential resources in your post-divorce planning.
The experience of divorce is personal and unique to those involved. Still, there are financial implications that are common to many couples. With the wealth management and emotional complexities of a divorce, informed guidance and preparation can help protect your interests in the short and long term.
HAZLETT WEALTH MANAGEMENT, LLC is independent of Raymond James and is not a registered broker/dealer. Investment advisory services are offered through Raymond James Financial Services Advisors, Inc. Securities offered through Raymond James Financial Services, Inc., member FINRA/SIPC. 675 Sun Valley Road Ketchum, Suites J1 + J2, Idaho, 83353 208.726.0605. HazlettWealthManagement.com.