By JoEllen Collins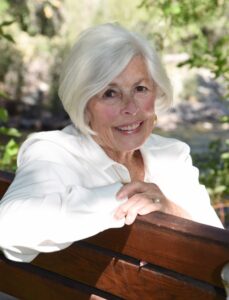 The concept of happy flying is rare amidst the restrictions and uncertainties of travel during our time of discontent with the pandemic, a situation narrowing our focus and our lives, physically and emotionally.
However, this past weekend I experienced a day of air travel that proved surprisingly positive. As background, it may be helpful to understand why this particular trip seemed so necessary to me. Even with a lifelong pattern of exotic travel and trips to be with loved ones, I haven't been anywhere since I left California to return home to Idaho in early March of 2020. I was spending that time to be close to family, something I have accomplished most winters, especially since the birth of my grandchildren. I have tried staying with friends for short times, renting Airbnb places, taking advantage of home exchange possibilities, and anything that would let me be there in the winter. (Because I am an aging klutz, winter sports aren't my forte.) By renting out my Ketchum condo, I am able to afford this break from slippery ice.
This year, however, COVID-19 changed everything… the desire to travel equaled the fear of catching or giving others the virus. Fortunately, I received the vaccine, tested negative, finalized arrangements with the same renter from last year, and was gifted with frequent-flyer miles from my daughters. Happily, I cleared closets, spiffed up the rest of the condo, and repaired necessary household glitches.
Then, about two weeks before my scheduled flight, the ravages of a natural progression of deteriorating spinal components hit me, and doctors determined that the constant though thankfully not extreme pain in my back and left leg was caused by a herniated disk, along with mild scoliosis and the appearance of possible future problems with disks.
I received high-quality, caring help from St. Luke's doctors and decided to fly even if it was uncomfortable. So, on Valentine's Day, I boarded Delta flights to LAX and then SFO, double masked and using a wheelchair, for the first time ever, to navigate what is usually the very crowded and lengthy terminal space at both airports. I didn't want to do this but decided that I should arrive relatively pain-free as my grandchildren's Valentine.
Upon landing at LAX, I awaited the wheelchair by the off-ramp. After several minutes, the pilot got up from his break in the cockpit to ask me if I needed help. He said, "Wait right here. I'll be back." In a couple of minutes he returned from the terminal with a wheelchair, personally helped me in it and then assisted me to the waiting area, all with a smile. At both airports, the Delta staff were absolutely polite and concerned, and even a nearby passenger offered to help me open a stubborn water bottle. I was reminded of the time of earlier and simpler airline travel.
I arrived for my stay with a renewed sense of the possibilities for comfort and positive human connection, even after a horrible 2020.