Ketchum's yearly retail sales tax receipts mostly positive
By Eric Valentine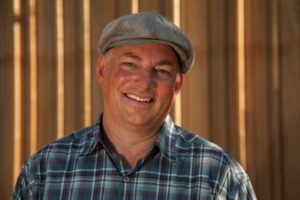 Neil Bradshaw has every right to feel like something of a prognosticator right about now.
Memorial Day 2020, with his city still under COVID-related lockdown measures and eyeing a June budget planning session that could be mired in cash shortfalls, Ketchum's mayor looked toward the fast-approaching summer months that typically bring big revenue to his small town and told residents and merchants this:
"At our core, this will always be a place to enjoy the outdoors and the recreational opportunities that it offers. We need to go back to basics in the branding of this town and what nature provided us in the first place. Sun and open space are the perfect antidotes to an epidemic, and we have both in abundance."
In essence, Bradshaw was saying that some segments of the local economy figured to be hit with declining revenues no matter what and others with increases if they played their cards right.
"A wash," Bradshaw called it. That is, for city coffers.
With last week's reporting of Ketchum's most recent sales tax (local option tax, or LOT) receipts, the city budget could take a breath of fresh air because the numbers were mostly bright. Overall, the city took in nearly $92,000 more in sales tax revenue than it did in 2019 for the months of September through November 2020. That's a net change of more than 16%.
Rentals, building materials, and general retail all performed better in 2020 than 2019. The hotels category, which was expected to take a hit, did; revenues there dropped by more than 10%. What may come as a surprise—at least if you're keeping score via Facebook memes—is the liquor category. Sales dropped nearly 3% from 2019 to 2020. Apparently, newfound day-drinking hobbyists could not outspend the shortfall likely caused by having fewer large, in-person events in the city.
Bradshaw isn't assuming June 2021's budget-setting task is going to get any easier. But he noted that the city council holding off on certain discretionary spending proved to be prudent and that it's likely the city will have funds available to not only cover the basic services (fire/police protection, roads, water/sewer, etc.) but capital improvement projects, too, such as road and sidewalk repairs and upgrades.
"It's all just a little too early to tell. We still have a lack of visibility when it comes to how the pandemic will play out," said Bradshaw. "But based on what we've seen so far, the good news is that our revenue is very similar to what it has been in previous years."
The COVID Receipts
New COVID data reported at the end of last week placed Blaine County back in the health department's most severe "critical" ranking. That's because the county's number of new daily cases (per a hypothetical 100,000 residents) increased to nearly 64%, from just under 28% the previous week. The rate of positive COVID-19 tests increased to more than 12%. It was roughly 7.5% the previous week.
Complicating matters are two things: 1) We still are in cold weather season so gatherings are largely indoors; and 2) vaccine supply is not currently meeting vaccine demand in Idaho, as reported last week by the Idaho Department of Health and Welfare and Governor Brad Little. All this means that struggling Valley business owners cannot rest assured the new normal will be the old abnormal any time soon.
On that front, business owners did get some potentially encouraging news in January. The PPP loan program was reopened by the federal lawmakers, opening a vault worth roughly $284 billion to business owners, whether they borrowed in the first round or not. Under new PPP regulations, accommodation and food-service businesses, arguably hardest hit by pandemic-related restrictions, can now borrow up to 3.5 times their average monthly payroll costs for 2019 or 2020.