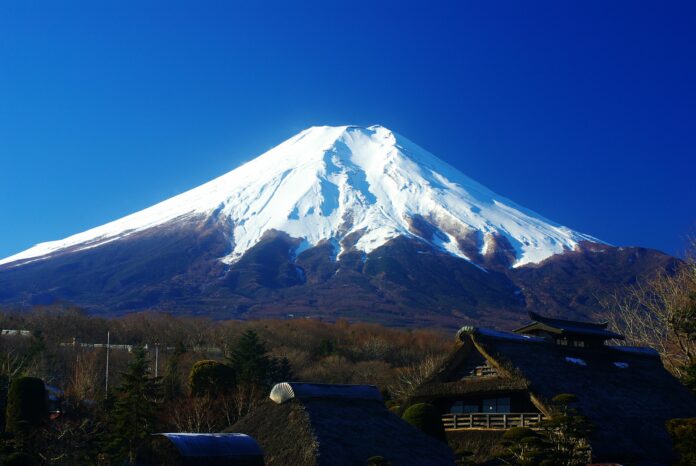 By Eric Valentine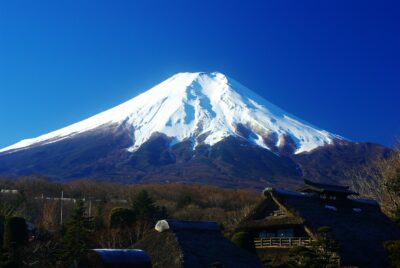 What follows is a true story about understanding one's place in the world. As we enter 2021, coming out of the strangest year of our lives, my hope is that this anecdote serves as an antidote for anyone feeling a little lost right now.
Hiking Mt. Fuji is not a great accomplishment. When you do it, old Japanese ladies—who do it once a week for leisure—pass you by, giggling. You hike Mt. Fuji the way you tour the Colosseum in Rome. Anyone can do it, but not everyone has been. So you do it to say you've been.
I have proof that I've been. It's a lava rock from the very top of Fuji-san. A quarter-pound chunk of volcano vomit that I learned, after I had brought it home, was bad luck.
I was telling this story to my friend Jen, a beautiful young woman totally devoted to the healing arts and making the world a better place. Jen is not a liberal. Jen is not a progressive. Jen is a utopian.
"Apologize to the mountain and let it know the rock is in good hands. You've been proud to have it. You've been taking good care of it. And you want permission to keep it. Maybe even one day you'll return it," Jen said. "But you have to go back to that moment when you took it."
Our group of 10 expatriates began the Fuji climb at 11 p.m. It's the recommended way to climb Fuji-san. Because leaving the base station at 11 p.m. allows you to get to the top of Fuji right at sunrise. It also makes the hike up one of the most aesthetic nighttime experiences imaginable.
Far outside the Tokyo-Yokohama skyline, nearly 13,000 feet in the air, Fuji is the Hubble Telescope of earth-bound stargazing. Never before had I seen so many stars so crystalline. But what drew my attention for most of the hike upward was not the amazing sky. It was the clouds underneath.
About two hours into the hike, we were well above cloudline. And our group noticed a strange triangular dark spot on the clouds below. Some loose references were made to it along the way, but none of us knew what it was we were seeing. After all, it was much easier to focus upward into the mystery of the galaxy than ponder some bizarre cloud formation down below.
A few more hours into the hike, oxygen began to thin. While there were no treacherous moments, taking seven steps, then five steps, then three steps in a row became a challenge. A break was needed.
My buddy Mike, a sweet-natured Texan, stood about 6-foot-3 and needed the break the most. He pulled off his backpack, he sat down next to his fiancée Kara, and he looked up at the sky.
"Oh. It's a full moon tonight. That's why we're seeing the shape," Mike said.
No one said a word, but everyone looked around, as this silent haiku hit the collective unconscious:
TRIANGULAR SHAPE.
FULL MOON, ON A VOLCANO.
SEE THE CLOUDS BELOW.
"Holy crap, Mike!" I said.
"Yeah, that triangle we've been looking at is Fuji's shadow," Mike said coolly.
"Holy crap, Mike!" I said.
I think that when we die, for a second we're still alive. And during that second, I believe our mind pulls above our body—knowing exactly where we are, knowing exactly where we're going, knowing exactly content.
That's how we felt on Fuji-san at that moment. Our bodies and minds, at rest. The subtle cues of ambivalent nature revealing themselves in the silence of the world, where freedom lies and creativity is born.
And for the first time in our 20-something years of life, we knew exactly where we were.