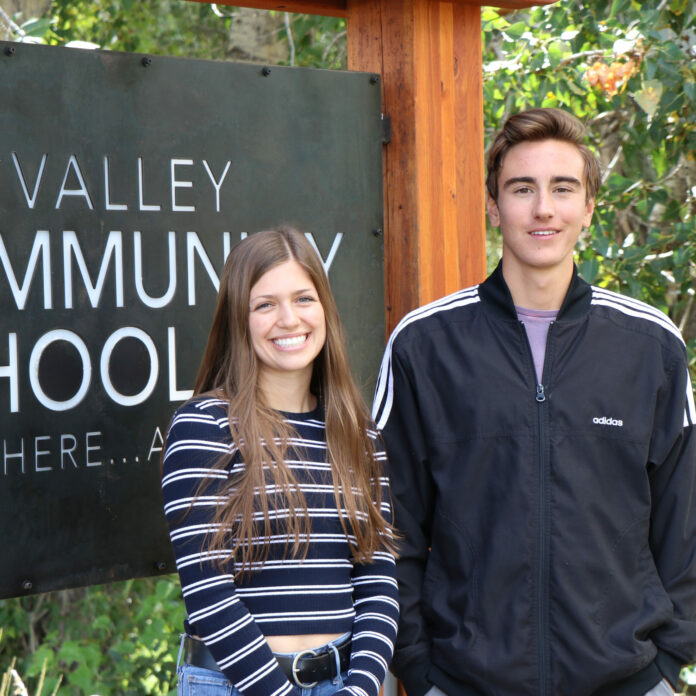 SV Film Festival, Ford Announce $25K 'Pitch Fest' Grant
The Sun Valley Film Festival (SVFF) is once again partnering with Ford Motor Company as its presenting sponsor. In the spirit of the festival's mission of celebrating the producer, this year the partnership takes this emphasis to the next level by establishing the Ford Pitch Fest at the Sun Valley Film Festival; specifically, where producers will have a chance to pitch their project to receive a $25,000 Producers Grant.
This is Ford's third year participating in the festival, which is now in its ninth edition, taking place March 18–22.
Submissions are now being accepted from producers with a project in development. Three finalists will be selected to receive a one-on-one mentoring session with an expert pitch coach, a filmmaker pass to the festival with invites to select insider events and networking opportunities, round-trip flight from Los Angeles and two nights of lodging, with the ultimate opportunity to pitch their project to a panel of award-winning producers in front of an audience during the festival.
Panelists include Effie T. Brown (producer, Dear White People and Real Women Have Curves), Jim Burke (Academy Award-winning producer of last year's Best Picture winner Green Book), Michael Burns (vice chairman, Lionsgate), and Heather Rae (producer, Bull and Frozen River). Actor, producer and writer Will McCormack will host the event.
"We are certain that Ford Pitch Fest will become another of the festival's must-attend events and that it will engage a new generation of talented and creative producers," Al Uzielli, head of Ford Global Branded Entertainment, said.
Applicants can submit through Film Freeway and Submittable and review submissions requirements and deadlines via the festival website.
Teddy Grennan, executive director of the Sun Valley Film Festival, said, "We started this festival to bring together filmmakers and industry guests with our unique audiences. Through this grant we hope to inspire some of the future producers of tomorrow to complete their projects for the big screen and hopefully come back to the festival next year."
Also new this year, Ford will host a themed street party during the festival titled "Main St. Salutes a Legend" in celebration of the return of the Legendary Bronco. Vintage Broncos from each decade will be parked along the block with descriptions of each car on display, where partygoers will be able to walk around and explore each car before voting on their favorite. Guests will also be invited to dress as their favorite legend, whatever that means to them, and enter a costume contest to win prizes.
Public Comments Sought  For Pettit Lake Project
The Sawtooth National Recreation Area (NRA) of the Sawtooth National Forest is seeking public comments on the project proposal for the Pettit Lake Creek Weir Project.
In compliance with the National Environmental Policy Act (NEPA), the Sawtooth NRA is considering the proposal under an Environmental Assessment. The purpose of this 30-day comment period is to provide an opportunity for the public to provide meaningful input on the proposed action prior to a decision being made.
The Shoshone-Bannock Tribes of Fort Hall have requested that the Sawtooth National Forest authorize construction of a weir fish trap, located in Pettit Lake Creek, that replaces an existing weir built in 1995. The plan is to construct the new weir in the same general location as the existing weir. Construction will include a new sill, new abutments, and a small parking area and walkway adjacent to the creek. Another part of the proposed work is to remove the two concrete abutments of a nonfunctional rough fish barrier upstream of the weir.
The Shoshone-Bannock Tribes of Fort Hall have also requested the issuance of a 20-year special use permit for continued operation and maintenance of the Pettit Lake Creek Weir. The Bonneville Power Administration will fund the construction of the weir.
The deciding official is Forest Supervisor Jim DeMaagd. The NOPA is available for review at fs.usda.gov/project/?project=57096. A printed copy of the NOPA can be mailed upon request by contacting Whitney Burgess, Sawtooth NRA Headquarters, at (208) 727-5008 or whitney.n.burgess@usda.gov.
A Letter From The Sun Valley Mayor  On The Passing Of Dave Syferd
It is with deep regret and sadness that I am writing to inform you that Dave Syferd passed away last week.
Dave was in an accident that was related to a health condition that ultimately resulted in his passing.
Dave had a long history with tourism promotion in Sun Valley, working with the Chamber of Commerce through his successful advertising and public relations Seattle-based agency. He served as the City of Sun Valley's representative on the Sun Valley Marketing Alliance Board from January 2017 to October 2019.
Dave was not only a fine professional that contributed to the success of the Alliance but was also a caring and cheerful neighbor. Oftentimes we would meet in our backyards over a glass of wine and discuss all topics under the sun. When I asked him to be our rep. on the board, he accepted immediately and continued in that position when he moved from Sun Valley.
The City is grateful for his dedication and I personally will miss his friendship.
—Sun Valley Mayor Peter Hendricks
Two Sun Valley Community School Students Named National Merit Scholarship Finalists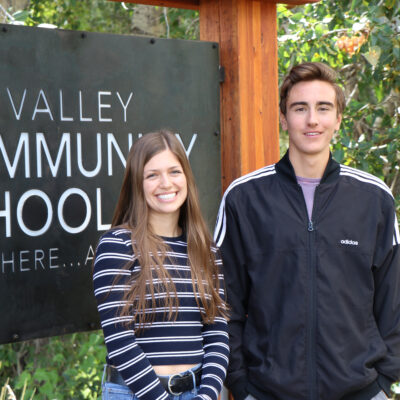 Sun Valley Community School announced seniors Johnny Hagenbuch and Ella Kopplin have been named National Merit Scholarship finalists for 2020. 
Johnny and Ella were among approximately 16,000 semifinalists announced in September. Semifinalists represent less than one percent of U.S. high school seniors and were chosen from a pool of more than 1.5 million juniors in about 21,000 high schools based on their results in the 2018 Preliminary SAT/National Merit Scholarship Qualifying Test (PSAT/NMSQT). The nationwide pool of semifinalists includes the highest-scoring entrants in each state. 
Around half of the National Merit Scholarship finalists will win a National Merit Scholarship of $2,500, earning the National Merit Scholar title. Finalists were chosen based on academic record, participation in school and community activities, demonstrated leadership abilities, employment, honors, and awards received. National Merit Scholarship winners of 2020 will be publicly announced in April, May, June, and July. 
"Ella and Johnny have had remarkable careers at Sun Valley Community School; they are both motivated and engaged students who are highly involved with extracurriculars. They have each pursued their passions—inside and outside the classroom. We are proud of their hard-earned achievements and look forward to where their journeys take them," Head of School Ben Pettit said. 
Fatal Crash On Hwy. 46 On Valentine's Day
On Friday, Feb. 14, at approximately 1:07 p.m., Idaho State Police investigated a two-vehicle fatality crash on State Highway 46 at milepost 110, south of Gooding. 
Cynthia Thomas, 47, of Gooding, was driving a 2002 Pontiac Sunfire northbound on State Highway 46. Robert Morrison, 54, of Gooding, was driving a 2018 Hyundai Elantra southbound on State Highway 46. The Pontiac went off the right shoulder, hit a guardrail, and came back onto the road. It then struck the front of the Hyundai. Both vehicles came to rest in the lane of travel. 
Morrison was transported by ground ambulance to the Gooding Airport, then by air ambulance to Saint Alphonsus Regional Medical Center in Boise. Morrison's passenger, Suzanne Morrison, 49, of Gooding, was transported by ground ambulance to North Canyon Medical Center in Gooding, then by air ambulance to Saint Alphonsus Regional Medical Center in Boise. 
Both Robert and Suzanne were wearing their seatbelts. Thomas was not wearing a seatbelt and succumbed to her injuries at the scene of the crash. Next of kin has been notified. 
State Highway 46 was blocked in both directions for approximately three hours. Idaho State Police was assisted by Gooding County Sheriff's Office, Gooding Fire Department, and Idaho Transportation Department.
Longtime BCSD Counsel Honored
Rand Peebles, who served as the city attorney for Sun Valley for 13 years, the attorney for the Blaine County School District for 23 years, and as POWER Engineers' attorney since 1987, has been honored by the regional Association of Corporate Counsel chapter for his contributions to the industry and to the Treasure Valley and Wood River Valley communities.
Peebles was awarded the Lifetime Achievement Award at a gala in Boise last week.
Peebles began his career with POWER in 1987, when he was hired as outside counsel as part of his work with Ketchum law firm Lawson & Peebles, which later merged with Hawley Troxell Ennis & Hawley. While at that firm, Peebles also served for 13 years as the City of Sun Valley attorney and for 23 years as the attorney for the Blaine County School District. He retired from private practice in 2008 to join POWER as its first in-house counsel.
"Rand is a true gentleman," said Jim Haynes, POWER chief administrative officer. "We have such high regard not only for his skill as an attorney and the leadership he's shown at POWER, but for his ability to connect with people. Rand is empathetic, kind and humble, and this award is a great testament to the impact he's had on everyone he's worked with."
Sun Valley Film Festival Seeks Housing Hosts
Sun Valley Film Festival event organizers are seeking hosts willing to provide housing for visiting filmmakers and staff during the March 18–22 event.
Ideal host housing would be located in the north Valley so transportation can be easily arranged, organizers said. 
If you are interested in supporting this event through the contribution of housing for SVFF participants, please contact Erica West, erica@sunvalleyfilmfestival.org.
Risch Introduces Bill To Bring Disaster Assistance To Rural Businesses
U.S. Senators Jim Risch (R-Idaho) and Jeanne Shaheen (D-NH) have introduced the so-called Disaster Assistance for Rural Communities Act.
Under current law, bill proponents say, substantial roadblocks prevent small businesses and homeowners in rural communities from accessing Small Business Administration (SBA) assistance in the event of a natural disaster. This bipartisan legislation creates a waiver at no cost to taxpayers that will allow rural small businesses to more readily secure SBA disaster assistance in the case of a presidentially-declared disaster.
"When Idaho County flooded last year, critical federal disaster assistance was delayed to Idaho homeowners and small businesses due to bureaucratic red tape. Disaster victims in rural areas already face significant challenges—obtaining disaster relief should not be one of them," said Risch. "The Disaster Assistance for Rural Communities Act will ensure that rural communities have access to vital disaster assistance their tax dollars fund."
Idaho Power CEO Announces Retirement
Idaho Power Chief Executive Officer Darrel T. Anderson has announced his intent to retire on June 1. He has been with Idaho Power since 1996 and with parent company IDACORP, Inc., since its inception in 1998.
The board of directors of IDACORP and Idaho Power appointed Lisa Grow to succeed Anderson, effective June 1, and appointed her to the IDACORP and Idaho Power board of directors, effective immediately. Anderson will remain on the board of directors after his retirement, subject to annual election by IDACORP's shareholders.
"When I reflect on this company's history, what I am most proud of is the culture we helped create together, especially as it relates to safety, and our employees' commitment to each other, which I witness in action every single day," said Anderson. 
Lisa Grow, who has worked for Idaho Power for more than 32 years, was named president of Idaho Power in October 2019. In 2017, she was named the company's senior vice president and chief operating officer, where she contributed significantly to the operational and financial management of Idaho Power. Grow held several engineering positions within the company before moving into management. She is a University of Idaho electrical engineering graduate and holds a master's degree in business administration from Boise State University. 
Idaho Division Of Aeronautics To Hold Flight History Art Competition
Idahoans 5 to 18 years old are invited to participate in the Idaho Division of Aeronautics's annual Aviation Art Contest, which runs through April 1.
"Idaho has a rich aviation history, and this year we encourage our young artists to find their inspiration by exploring that history," explained Tim Steffen, safety education manager with the Idaho Division of Aeronautics.
There will be five different age categories in the contest. Contestants must submit original artwork on 11-by-17-inch paper. The artwork must have been created using watercolor, acrylic or oil, colored pencil, felt-tip marker, ballpoint pen, pen and ink, or crayon. No pencil, charcoal, collage, digital or clip art will be accepted. Each student's artwork must also have a completed Certificate of Authenticity. 
First-place winners in each group will be invited to ride in a plane and will have their artwork signed by Idaho Gov. Brad Little and get a framed congratulatory letter. Second-place winners will receive $25 in art supplies and a congratulatory letter.
The age categories are:
5-6 years old

7-9 years old

10-12 years old

13-15 years old

16-18 years old
More information can be found at itd.idaho.gov/aero and by clicking on the Safety & Education tab.
Sheep Festival Seeks Original Art
Organizers of the Trailing of the Sheep Festival have put out an open call for artists to submit three photos of completed artwork accompanied with an artist's statement. Selected artwork will be used within the festival's merchandise such as T-shirts, hoodies and programs.
The selected artist will receive artist's credit and will be invited to exhibit and sell their work at a complimentary vendor's booth at the Sheepdog Trials during this year's festival.
Submissions should be made to executive director Laura Drake at laura@trailingofthesheep.org. Deadline is Feb. 28.