Promoting dreams for all
By Eric Valentine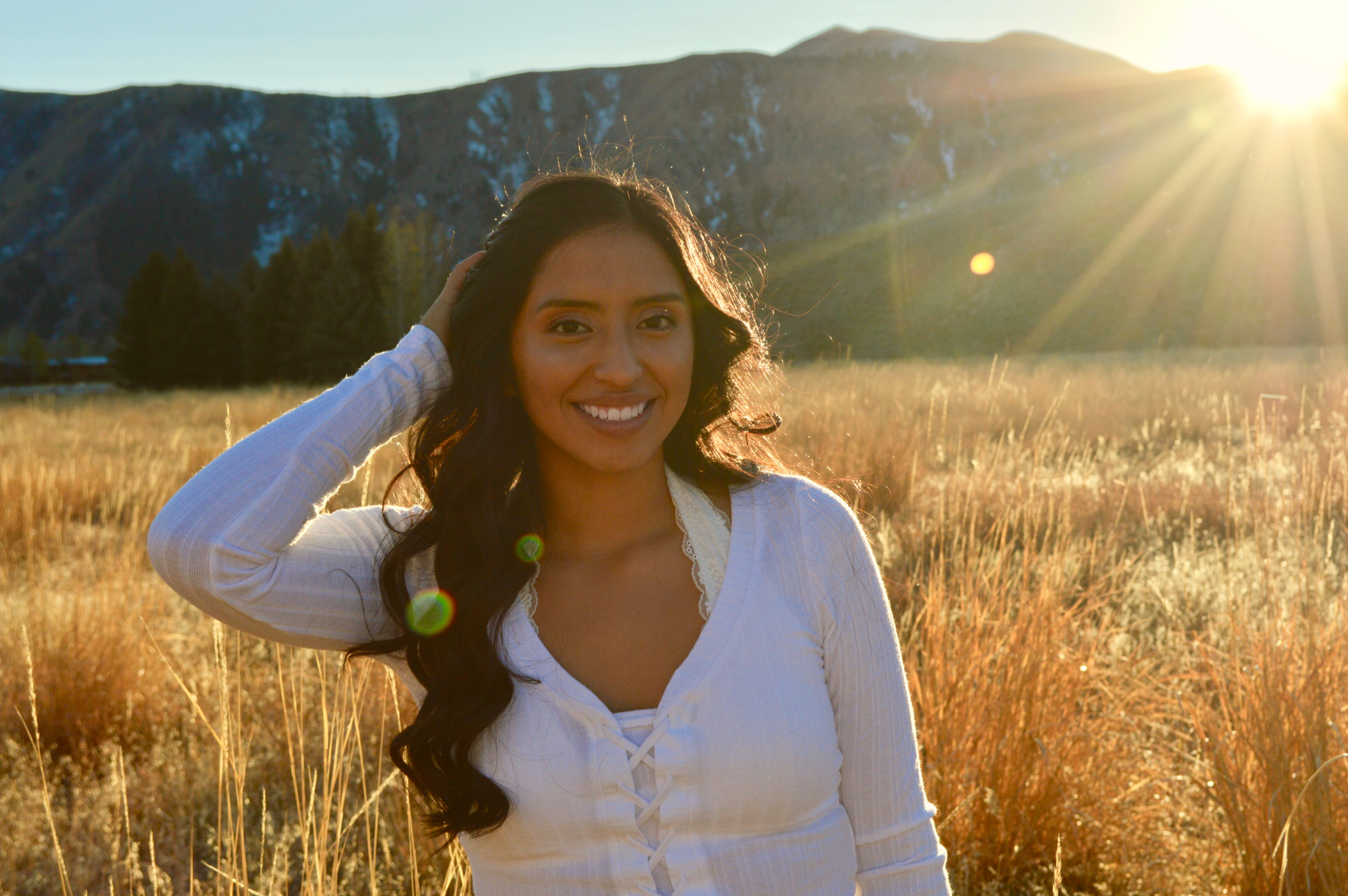 By the numbers, there's only a 13.7 percent chance Pitzer College—a liberal arts university in California—will accept Amy Aranda into their prestigious school. But when you factor in the contribution she could make there, there's a 100 percent chance they'd be remiss not to.
Aranda is the co-president of Nosotros United, a student group whose mission it is to help kids from all cultural backgrounds inspire one another to achieve their highest aspirations. If Aranda is a case study, the program works.
Case in point: Earlier this year, at a town hall hosted by Hailey Mayor Fritz Haemmerle, who was seeking mayoral candidates to replace him, Aranda was one of the students who stood up to let public officials know what youth in the community were expecting from their elders. Her expectations of leaders were not talk she wasn't willing to walk herself. The shooting guard for the Wood River High School varsity girls' basketball team was herself elected student body president for this, her senior year.
"I want to inspire my family that our past doesn't have to define us," Aranda said. "I want to encourage people that their ambitious dreams are possible."
Aranda said she hopes to be the director of a prominent nonprofit one day with national or international impact.
"My long-term life goals are to continue traveling and embracing new cultures, but I also want to find a pathway that I am truly passionate about and happy," Aranda explained.
Aranda says she gets a lot of encouragement from her family and has a role model in her older sister, Kim Aranda, who currently attends Middlebury College in Vermont.
"I admire her perseverance, hard work, and passion she has for what she loves to do. She taught me to break the chain reaction of only floating on the surface and going straight into the workforce to survive. She taught me that higher education is something valuable and meaningful to our family."
Born to Peruvian parents and a resident of Peru for one year when she was 6, Aranda is essentially a lifelong Valley resident who says she will miss the quality of life here.
"My favorite thing about the Valley is that we are surrounded by this amazing nature we can call our backyard. I have gone backpacking with the Flourish Foundation a couple of times in the Sawtooths and the Frank Church Wilderness," Aranda said. "Taking advantage of the beautiful environment we live in was an amazing experience. I am also ready to go beyond my comfort zone and leave the Valley in order to meet new people, continue traveling, and learning more about different cultures."
But first, the 3.7 GPA student will need to finish up her senior year, which is packed with a tough course load, from three Advanced Placement classes to college algebra and English courses as well as a video production course. In addition to the academic rigor, Aranda has spent time as an intern with The Advocates, a mentor for The Hunger Coalition, and a volunteer for Idaho State Rep. Muffy Davis' political campaigns.