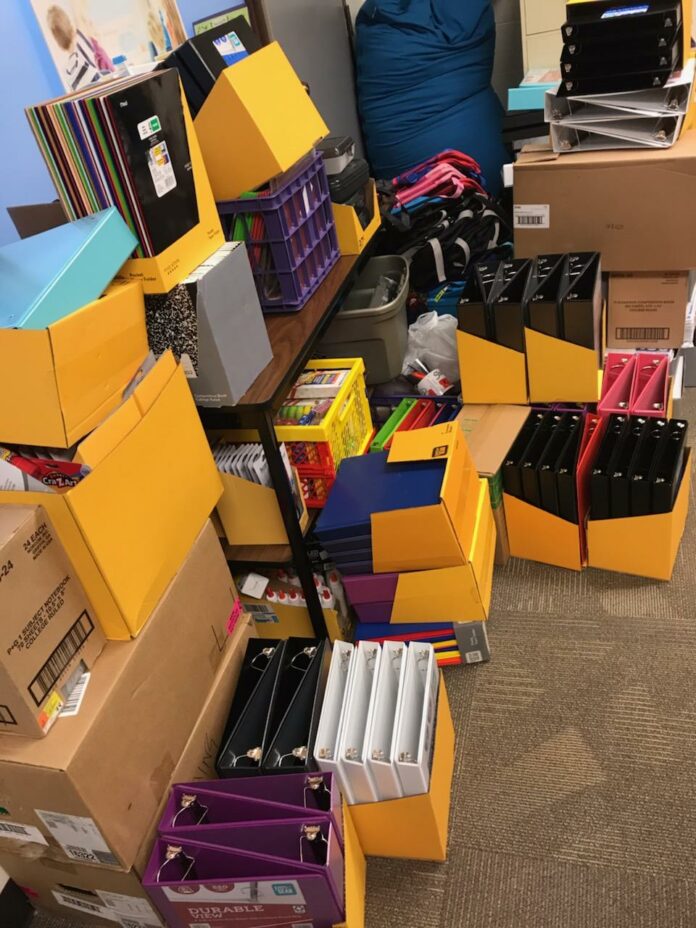 Ninety K-12 students are without permanent shelter or 'in great need'
By Eric Valentine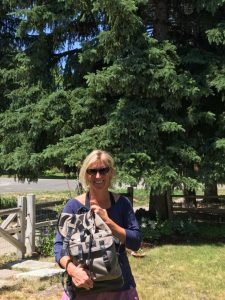 In a scenic resort town, homelessness can go unseen. But that doesn't mean it doesn't exist. In fact, in the Blaine County School District, there are now 90 students experiencing homelessness or who are considered "in great need."
"These are not runaway teens mad at Mom. These are elementary students, too, who need our help," said Kristy Heitzman, the executive director of the Blaine County Education Foundation—an essentially one-person organization (that'd be Heitzman) doing all it can to help the kids of struggling families struggle a little less in school.
The Struggle Is Real
Federal funds exist to help students in need, Heitzman explained, but sometimes there's a catch.
"The federal government has very specific definitions and guidelines for what constitutes homelessness, so revenue is always limited," Heitzman said. "Last year, federal funds ran dry."
For some students, the shortfall can mean not being able to participate in graduation. That's not because homelessness impacted their grades, Heitzman explains. Rather, it's because if you have unpaid fees, you don't get a diploma. And, she points out, when you own one pair of pants and duct-taped shoes, sometimes a piece of paper can take on less significance.
In other cases, students are not from homeless families. In fact, they are no longer part of any family, having been kicked out of their homes or having to enter foster care due to dysfunctional living environments.
It Takes A Valley
Although the Blaine County Education Foundation is a one-person, part-time crew in Heitzman, she is not alone in her efforts to mitigate the impacts of homelessness on Valley youth.
From Domino's Pizza and Walmart donating food and backpacks, to efforts like the Can-Do Fund where things like insurance payments are covered for kids so they can participate in sports, a behind-the-scenes army of Valley residents pitches in to help less fortunate kids have a more normal school experience.
Within the school system, the first line of defense is social workers, such as Beth Citron, a licensed clinical social worker (LCSW) who has worked in the Blaine County School District at Bellevue Elementary School for the past 20 years.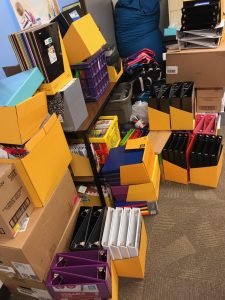 "Sometimes a teacher will alert us to a family that may be in need of assistance," explained Citron. "Sometimes a parent will come in and ask to speak with the social worker about assistance and we ascertain that the family may be 'doubled up'—unable to afford their own place, staying at a motel, etcetera."
Citron, along with other school social workers, also conducts PowerPoint presentations for teachers and staff at the beginning of each school year. The sessions are designed to help staff identify kids who may be in need and how to direct those kids and their families to community resources, such as The Hunger Coalition services and Mountain Rides passes.
Success Stories
Where challenge is found, character often exists. And over the years, Citron and Heitzman have seen their fair share of remarkable success stories. Efforts made in the Study Skills Club—where tutors positively interact with the kids and help them establish good study habits—took three failing sixth- and seventh-grade students this year and helped them each earn straight A's by the end of the year.
Heitzman recalls another young woman who had to leave her family while in high school. Today, at 19, she is a certified yoga instructor and attending community college.
"It was an incredible turnaround," Heitzman said.
So how can Valley residents be part of the solution and help do their part to create more success stories like these? Of course, there are the donations of warm coats in winter and the volunteer work opportunities year-round, but for Citron it's also about the need for community awareness and personal connection.
"The social-emotional needs are probably the biggest," Citron said.