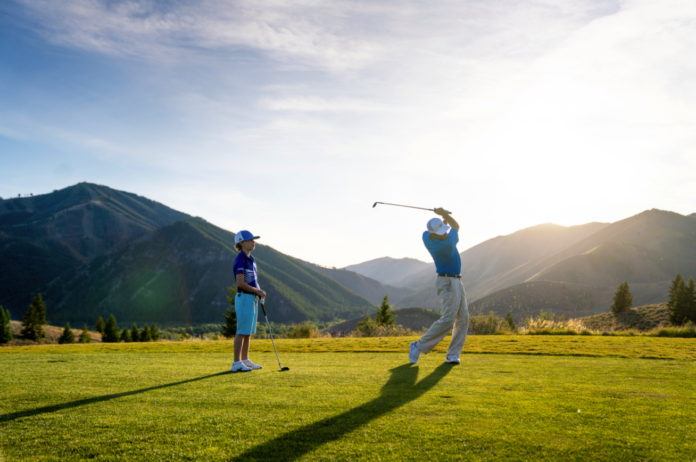 The Wood River Baseball Association (WRBA) is inviting Valley residents to enjoy a day of golf at the annual James Nelson Memorial Golf Tournament to raise funds for the nonprofit. The event takes place Saturday, Oct. 8, at Sun Valley's Trail Creek Golf Course. This tournament is the primary fundraiser for WRBA and brings in at least $10,000 for the program.
"Wood River Baseball is more than just the sport, it teaches the players about being a part of a team, building character and the love for America's favorite pastime," said Dustin Stone, board member of WRBA. 
Prices are $160 for adults and $80 for youth with a shotgun start at 10 a.m. Teams of four will compete in a scramble format. Total cost for an adult team is $640, and $320 for youths aged 15 and under.
This event is open to the public. Day-of entries will also be welcome. 
Anyone wishing to golf or sponsor a hole can register at www.woodriverbaseball.com, contact Raiza Giorgi at (805) 350-8786 or email info@woodriverbaseball.com.