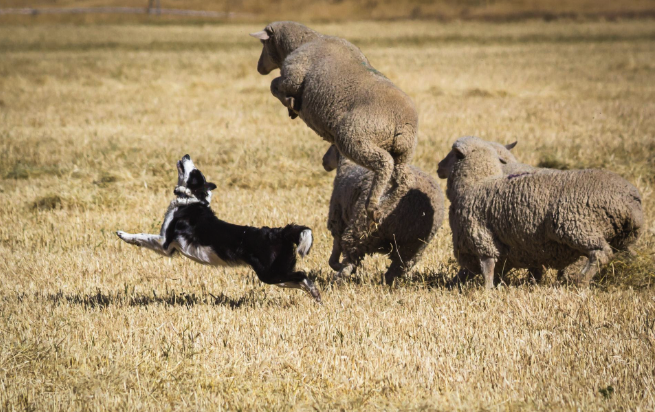 Trailing of the Sheep Festival organizers announced dates and times for its qualifying trials—a three-and-a-half-day event featuring 110 dogs. Sanctioned by the United States Border Collie Handlers Association, this year's festival will host a judge joining us all the way from the U.K.–Ross Games.The United States Border Collie Handlers Association is the governing body of the trialing world and sanctions the Trailing of the Sheep Festival Sheepdog Trials. 
The Trials will feature the most talented border collies paired with their top handlers. Look for teams traveling from California, Idaho, Montana, Texas, Oregon, Utah, Washington and Canada. Remember, the Oct. 6–9 event is at the new Hailey location and has a $7 entrance fee Children under 5 are free. The 2022 National Qualifying Championship Sheepdog Trials will take place:
October 6, 7, 8 – 9 a.m.–5 p.m.

October 9 – FINALS – 9 a.m.–2 p.m.
In addition, each day at the Trials, enjoy wonderful food from the Gooding Basque Association, beverages, shop for great Festival merchandise and peruse the wares of over 30 vendors. The sheep are being loaned courtesy of Flat Top Sheep Company. Flat Top Sheep Company was started in the 1920s by John Peavey's grandfather, John Thomas, who was a U.S. senator. John's father, Art Peavey, was an attorney and also operated the ranch near Carey.
(NOTE: Leashed dogs are permitted at the Trials. Feel free to bring lawn chairs. Coolers are not permitted.)