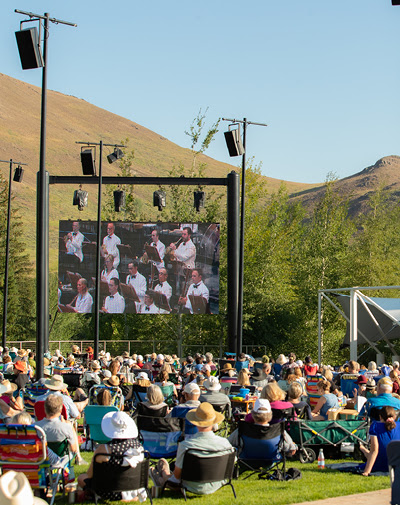 The campaign to upgrade the Pavilion big screen and overall lawn experience is off to a great start. One anonymous donor had pledged to match gifts up to a total of $250,000. Now, a second anonymous donor has offered a $250,000 gift, which immediately "consumed" the match pledge, Sun Valley Music Festival said. Yet, there's more.
The Festival's Board of Directors will provide an additional $125,000 to match future gifts, as well as those already received. Specifically, 22 donors have pledged an additional $36,000. The donations allow the Festival to move forward with plans to purchase and install not just a new, high-definition screen, but a larger one. The larger format will require additional design, engineering, and construction work on the big screen's support structure. 
The expectation is that a new big screen, improved support structure, and additional cabling and sound equipment will cost approximately $750,000 fully installed.