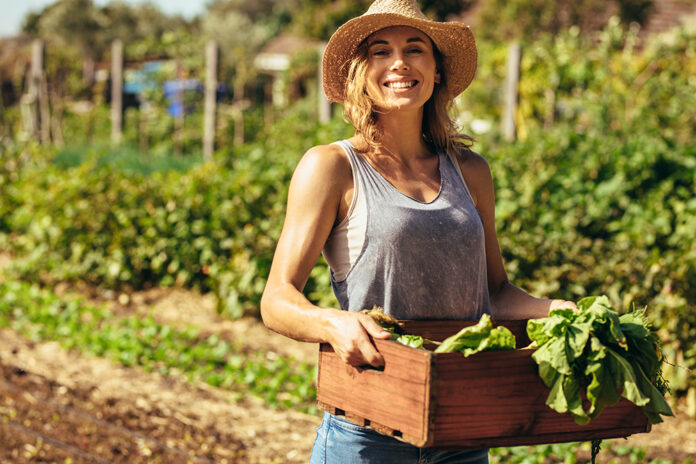 The U.S. Department of Agriculture's marketing wing has signed a cooperative agreement with Idaho under the Local Food Purchase Assistance Cooperative Agreement Program (LFPA). Through LFPA, the Idaho Department of Health and Welfare (IDHW) seeks to purchase and distribute locally grown, produced, and processed food from underserved producers.
"USDA is excited to partner with Idaho to promote economic opportunities for farmers and producers and to increase access to locally sourced, fresh, healthy, and nutritious food in underserved communities," said USDA Undersecretary for Marketing and Regulatory Programs, Jenny Lester Moffitt. "The Local Food Purchase Cooperative Agreement Program will improve food and agricultural supply-chain resiliency and increase local food consumption around the country."
The Idaho Department of Health and Welfare (IDHW) will utilize the LFPA grant to collaborate with Idaho's Department of Agriculture, statewide food banks, community stakeholders, and TEFAP to assess and prioritize relationships with Idaho's underserved farmers and ranchers. It will allow Idaho's agricultural farmers and producers to supply pantries in low-income communities with a variety of fresh commodities across the state. IDHW's goal is to increase partnerships and strengthen Idaho's food distribution network in underserved communities.
"These continue to be challenging times for farmers, ranchers, and consumers. It's vital to get Idaho's fresh produce and food products to those who need them most," said ISDA Director Celia Gould.
The LFPA program is authorized by the American Rescue Plan to maintain and improve food and agricultural supply chain resiliency. Through this program, USDA will award up to $400 million through non-competitive cooperative agreements with state and tribal governments to support local, regional, and underserved producers through the purchase of food produced within the state or within 400 miles of delivery destination.