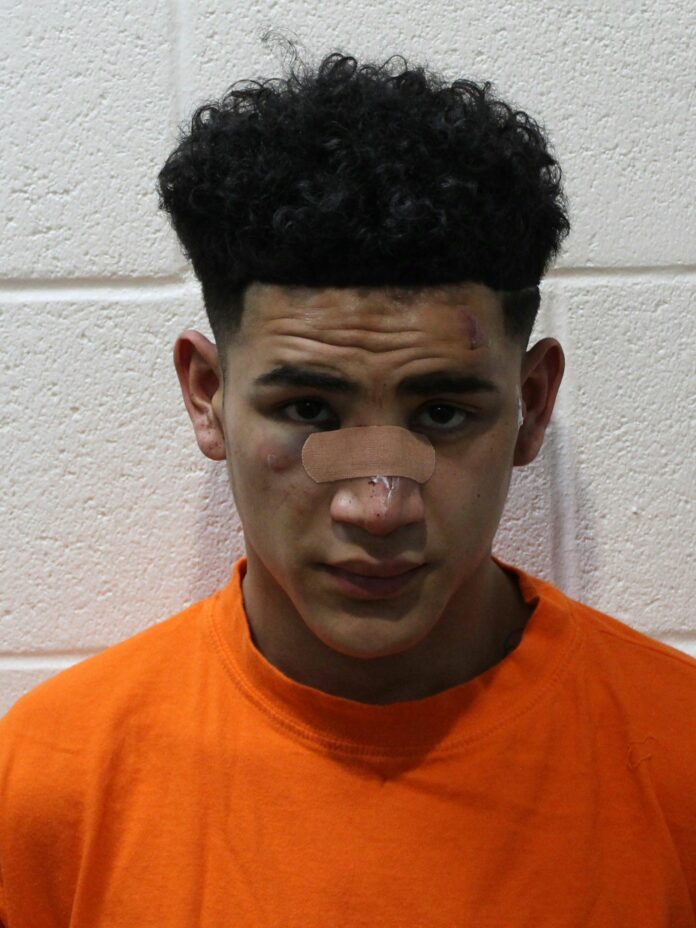 On Saturday, Jan. 1, at approximately 1:26 a.m., Blaine County Sheriff deputies interceded in a fight involving at least four men outside the Casino Bar on Main Street in Ketchum.
Witnesses reported that the brawl began when Jose P. Quinonez Tamayo, age 21, of Hailey, was removed from the bar by an employee for being belligerent and striking another employee. Several others became involved in the fight on the sidewalk, including an unidentified person who kicked Quinonez Tamayo in the face, breaking his nose.
The Sheriff's office said while deputies attempted to assist Quinonez Tamayo, he became agitated, aggressive, yelled profanities, and refused to comply with the officers. During the altercation, Quinonez Tamayo began spitting blood and saliva into the deputies' faces and uniforms, according to deputies. Quinonez Tamayo was arrested and charged with two felony counts of Battery Upon Certain Personnel (Law Enforcement) and one misdemeanor count of Resisting and Obstructing Officers.
Quinonez Tamayo was treated for his injuries at St. Luke's Wood River Medical Center before being booked into the Blaine County Detention Center. Deputies are still working to determine the identity of the individual that kicked Quinonez Tamayo.