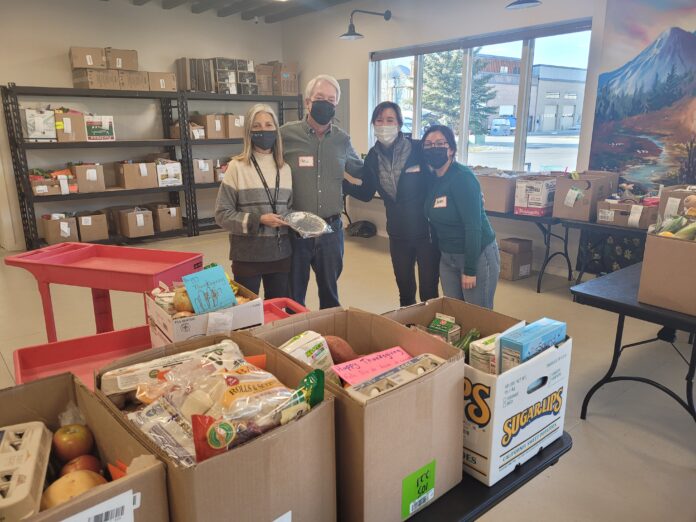 Local food bank serves 1,300 meals, garners $200k in donations
By Eric Valentine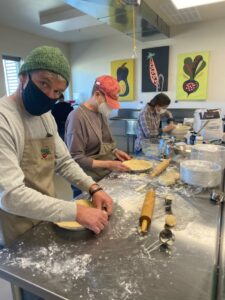 On the heels of a Thanksgiving meal distribution effort that gave out full turkey dinners to more than 1,300 Valley residents, the local food bank has taken in more than $200,000 in donations as it approaches year's end.
"It was definitely a home run," said Kristin McMahon, communications and development supervisor for The Hunger Coalition. "The community met the challenge."
The challenge? To raise $50,000, which would unlock a matching gift of $50,000 by an anonymous donor to total $100,000. What's better than a matching gift of $50,000? A matching gift of $100,000, to total $200,000.
"We'll be going into the new year strong. We hope the community keeps giving because there are  still a lot of people who need the support," McMahon said.
As winter approaches, The Hunger Coalition is positioned well to fulfill its vision: " … a community where everyone has access to good food regardless of economic circumstances, where human connections grow, and all are empowered to speak up and be heard." That's because it has had some time to grow roots in its new facility on Honeysuckle Street in Bellevue, just across the street from its old distribution center. The facility not only provides more food storage space, it offers the chance to prep and cook, too.
"We had hundreds of volunteers coming together making pies and putting full Thanksgiving meals together," McMahon said. "We never were able to have people cooking together before."
Among the other recent changes that have taken root at The Hunger Coalition is the online ordering system now available at tinyurl.com/27y5s8cj for anyone in the community. McMahon said it played a pivotal role in allowing the 1,300 orders to be placed, filled and distributed.
"We're here for everybody and we encourage new folks to connect and set up an account," McMahon said. "We know there's always an increased need in the winter and we have plentiful, awesome, wonderful food available."
No income qualifications are required, but you will need your shopper ID and PIN.
McMahon said the organization is always looking for more volunteers in addition to donors. Anyone interested in sorting food in our warehouse, working in our growing spaces, entering data, organizing food drives, helping teach workshops, or more, can visit tinyurl.com/mwczrmp5 for signup details. You will be asked to sign a liability waiver and confidentiality form.