By Eric Valentine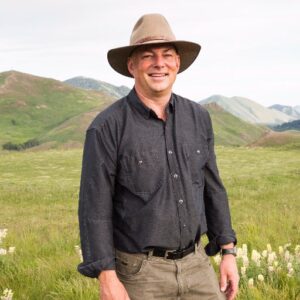 Valley voters will yea or nay more than $18 million of bond expenditures when they take to the polls in November. That's the highlight of the final ballot posted by Blaine County election clerk Hayleigh Simpson last week. Also of note, the ballot will have two contested mayoral races—one in Ketchum and one in Carey—and across the board contested councilmember races in Hailey.
Election Day is Nov. 2 and polls are open from 8 a.m. to 8 p.m. For information about registering to vote, voting requirements, and early and absentee ballot voting, please see the information at the end of this article.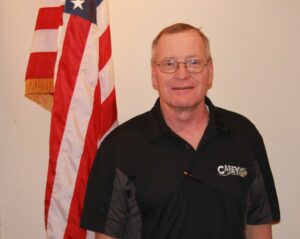 At issue in Hailey is whether the city shall sell $950,000 of bonds to partially reimburse itself for
the purchase of property at 116 S. River Street, the site of the so-called Heart of Hailey—the city's future expansion of the town square. The total amount to be repaid over the life of the bonds is $1,044,400, after figuring in interest. The estimated average annual cost to the taxpayer on the proposed bonds is a tax of $21 per $100,000 of taxable assessed value, per year, based on current conditions.
The other bond measure is being put on the ballot by Wood River Fire District for the construction of a new $17 million fire station, renovation of existing facilities, and other related equipment additions and improvements. The anticipated interest rate on the proposed bonds is 2.74% per
year, pushing the total amount to be repaid over the life of the bonds to more than $24 million. A property tax of $72.60 per $100,000 of property value will cover that cost.
In Ketchum, Mayor Neil Bradshaw will seek another term at the city's helm. He is being challenged by Perry Boyle, Spencer Cordovano, and David Barovetto. In Carey, Mayor Randall Patterson will be challenged by Sara Mecham. And in Hailey, city council seats 1 and 2—held by Heidi Husbands and Kaz Thea, respectively—are both being challenged. Tom DeAntonio and Jane Drussel are challenging Husbands. Kris Wirth is challenging Thea.
Registering
You must have photo ID and proof of residence. If your current address is shown on your driver's license, that is all you need. If your current address is not shown on your driver's license, you must bring proof of residency at least 30 days old (power bill, car registration, insurance, paycheck, bank statement, etc.). You can check your voter registration status online at voteidaho.gov.
Voting Requirements
To vote, you must either present a photo ID or sign a Personal Identification Affidavit. Acceptable forms of photo identification include any one of the following:
● An Idaho driver's license or photo identification card.
● An Idaho Concealed Weapons Permit, issued by a sheriff in the State of Idaho.
● A U.S. passport or federal photo identification card.
● A tribal photo identification card.
● A current student photo ID, issued by an Idaho high school or post-secondary education institution.
Any voter who requests assistance for voting or who has accessibility concerns should contact the clerk's office to discuss what accommodations can be made available. Please email election@blainecounty.org or call (208) 788-5510.
Early Voting
Early voting begins the second Tuesday prior to an election and takes place at the Blaine County Courthouse on the first floor, available Monday–Friday 8 a.m.–5 p.m. The last day for early voting is always the Friday before the election.
Absentee Ballot
Please request an absentee ballot online at www.voteidaho.gov. If you have trouble with the website, please fill out the paper form and return it to our office by email, mail, fax or personal delivery. The last day for the Clerk's office to receive written requests for absentee ballots is 11 days before the election. The deadline to return ballots to the Clerk's office is always 8 p.m. on election night.
.