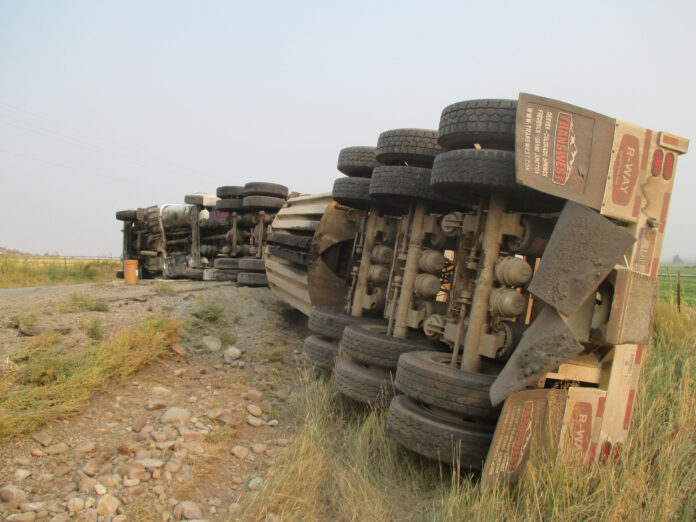 On Monday, Aug. 30, at 5:37 p.m., Blaine County Sheriff's deputies responded to a semi-truck rollover crash with lane blockage on Gannett Road, approximately two miles east of the Gannett fire station in Blaine County.
Crash scene investigation determined that Tracy Lee Benitez, age 48, of Meridian, was traveling southbound on Gannett Road in a 2001 Peterbilt semi-tractor pulling a belly-dump trailer when his vehicle drifted onto the right shoulder, went into the southbound barrow pit, and traveled approximately one-fourth of a mile. When Benitez attempted to re-enter the roadway, the truck rolled over onto the passenger side.
Benitez, who was wearing a seatbelt, was transported to St. Luke's Wood River Medical Center and treated for minor injuries. He was the sole occupant of the vehicle. The semi-truck and trailer received significant damage and were towed from the scene. Gannett Road was closed for four and half hours. No citations were issued.