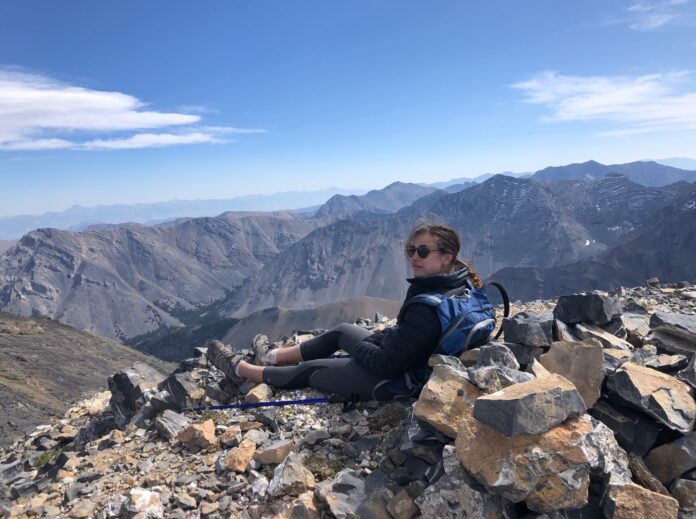 By Eric Valentine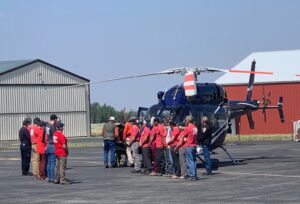 Hope was dealt a heavy blow Monday when it was learned rescuers had recovered the body of missing hiker Tatum Morell, a Hailey native and Wood River High School graduate. She was 23.
Morell's body was discovered by climbers on Saturday, Aug. 21, well below the Whitetail Peak couloir. What follows is the report made public by Red Lodge Fire Rescue in Montana.
"Two Bear Air and the Yellowstone County sheriff helicopter worked together with Red Lodge Fire Rescue and the Carbon County Sheriff's Office to recover her body from the rugged mountains. The recovery teams were met by her family and Red Lodge Fire Rescue personnel at the Red Lodge Airport.
"Rescuers believe that Tatum was climbing Whitetail Peak when she was caught in a significant rock slide and suffered fatal injuries. The area where she was located had been searched numerous times by rescue crews. However, due to the fact that Tatum was mostly buried under rocks, she was extremely difficult to find.
"After almost two months of extensive search efforts, we are relieved that she is able to be returned to her family," said Assistant Chief Jon Trapp with Red Lodge Fire Rescue. "The effort volunteers put into finding Tatum surpassed anything I've seen in my 17 years with search and rescue operations; it was absolutely incredible."
"Tatum Morell was an avid and experienced hiker who planned to climb five mountain peaks over 12,000 feet in the West Fork of Rock Creek near Red Lodge, Montana. She backpacked into the area, camped at Shadow Lake on Thursday, July 1, and contacted her family via an InReach satellite communicator that evening. This was her last communication with her family. It is believed that she left her tent on July 2nd and didn't return."
What follows is the announcement made on the GoFundMe page set up in Morell's honor.
"Wanted to let everyone know that we were informed by the family that they believe it's best to have the donations raised here reallocated to a scholarship fund in Tate's name. It's been a rough past week but seeing the generosity and warmth here has been incredible. We'll leave the gofundme open in hopes of future donations to an annual Tatum Morell Scholarship Fund. It's still very early but please know that the scholarship will be dedicated towards women in the Wood River Valley and Red Lodge areas of Montana just like Tate—strong, determined, and kind, with a never-ending passionate love for the outdoors."