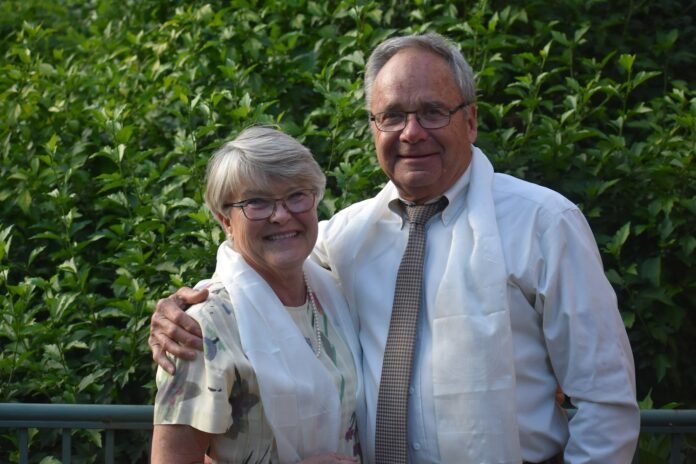 Papoose Club secures $10,000 matching donation, 19 Wagon Days posters still for sale
By Eric Valentine
The philanthropic club known for supporting Valley youth programs received a bit of philanthropy itself in recent days.
A matching gift, up to $10,000, has been made on the winning bid for a collection of 19 framed, commemorative Wagon Days posters the local Papoose Club is offering in its current fundraising effort. The benefactor asked to remain anonymous, Papoose Club member Anna Mathieu said.
"It's such a generous offer," Mathieu said. "If someone purchases the collection for $10,000, it means we'd double what we raise at the breakfast every year. If someone purchases it for half that, we'll still make what we'd normally make."
Since 1977, the Wagon Days Pancake Breakfast has been a community tradition and a critical fundraiser for the club, typically garnering $10,000 each year. Because of COVID-19, the club decided to put the Pancake Breakfast on hold for another year.
Papoose Club coffers have helped dozens of youth-oriented and conservation-focused organizations over the years, such as: The Community Library, Girls on the Run, Idaho BaseCamp, Sawtooth Botanical Garden, Crisis Hotline, The Hunger Coalition, the Wood River Land Trust's Student Conservation Council, and many more. So when David and Renae Spaulding were downsizing to their new home, the collection of Wagon Days posters that hung in their guest house seemed like a great donation to make to the club Renae had been a part of for more than 20 years. Mathieu agreed.
"It'd be perfect for any business looking to decorate a part of their space in something Valley themed. It'd be perfect to use it the way the Spauldings used it in their guest house," Mathieu said.
However the collection—much of which is signed by the artists—gets used, David Spaulding won't get to see it, in person at least. Spaulding, well known in the community as a fly-fishing guide and "yellow coat" skier, passed away unexpectedly in February.
"He spent his last day doing what he loved, skiing on the mountain," Renae Spaulding said. 
The Spauldings met while working for Alaska Airlines. David was a pilot and Renae was a flight attendant. They were married for more than 40 years.
During those four decades, Spaulding said she and her husband would take their kids to the Wood River Valley often. One of their favorite things to do was to attend Wagon Days.
"From the minute you visit here, one of the first things you learn about is Wagon Days. It's a fantastic festival," Spaulding explained.
And that's when the tradition of picking up one of the posters and attending the artist's signing took place. One of the 19 posters dates back to the 1976 bicentennial celebration.
"David was a third-generation skier here. Wherever we'd travel with the kids we'd always ask them if they could live here. We all said yes," Spaulding explained. "This is just home."
For more information about the Wagon Days poster collection, please contact Anna Mathieu at (208) 309-1329. The full collection can also be viewed online at papooseclub.org/wagon-days-fundraiser.