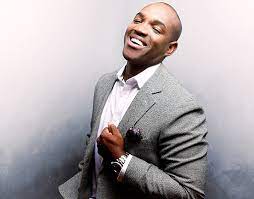 Sshhh! Tell everybody.
Sun Valley Opera will present a Special Signature Salon starring internationally renowned tenor Lawrence Brownlee in concert Thursday, July 8 at 5:30 p.m. The event is the second such performance—wherein individual artists are featured at a private and usually outdoor garden setting for an intimate-sized audience—since the Valley started re-opening to larger events.
Brownlee will be accompanied by Sean Rogers on piano. And before they take the stage, a wine and hors d'oeuvres reception will be served. The concert will begin at 6:15 p.m. with a brief performance by Raine Filbert, the recipient of Sun Valley Opera's Thomas S. Perakos Family Cares Foundation Scholarship.
As for Brownlee, his introduction to music he says came through his family's church in Hubbard, Ohio, where he learned to play bass, drums and piano. Moreover, it's where he has said he was first exposed to and embedded in Gospel-style singing. In an interview with "The New York Times" in 2011, he described the sound as "free, melismatic" and that it was the perfect practice for his forays into bel canto.
Melisma is the technical term for the singing of a single syllable of text while moving between several different notes in succession. Music sung in this style is referred to as melismatic, as opposed to syllabic, in which each syllable of text is matched to a single note. An informal term for melisma is a vocal run.
After earning a master of music degree from the Indiana University Jacobs School of Music, Brownlee took part in young-artist programs at Seattle Opera and Wolf Trap before making his professional debut as Almaviva in 2002 Barbiere performances at Virginia Opera. In April 2021 Brownlee was presented with an Opera News Award alongside mezzo-sopranos Janet Baker and Cecilia Bartoli.
Now in his late forties, Brownlee fully inhabits the role of what Dean Martin would have called a "headliner," while continuing to find his fullest operatic expression in the music of the bel canto composers. Yet he is clearly too dynamic a singer to exist in just one niche. So, the Salon program has been developed to showcase his versatility, organizers said.
For more information or to purchase tickets, please visit www.sunvalleyopera.com or call (208) 726-0991.