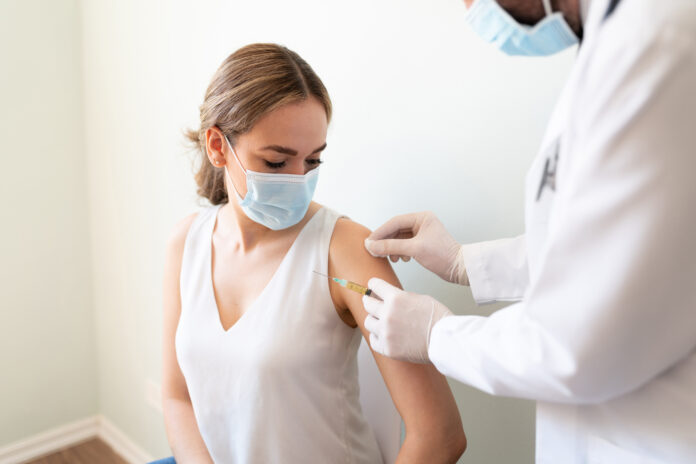 St. Luke's Wood River is now administering COVID-19 vaccinations at its Family Medicine Clinic in Hailey. The clinic is offering the Pfizer/BioNTech COVID-19 vaccine which has been granted an Emergency Use Authorization (EUA) for ages 12 and up by the Food & Drug administration (FDA).
As vaccination rates in Blaine County have risen above 75%, St. Luke's Wood River will begin offering COVID-19 vaccinations through its primary care providers at the Hailey Clinic rather than holding large-scale clinics at the Physician Office Annex at 100 Hospital Drive. Patients can schedule an appointment to receive the vaccine online via myChart, by calling St. Luke's Connect at (208) 381-9500, or they may opt to receive the vaccine during a scheduled appointment/visit for another reason, such as a regular check-up.
"If you are visiting your provider for a wellness exam, a sports physical or for a minor injury, you can choose to get vaccinated during the same visit," Dr. Julie Lyons, St. Luke's Wood River Family Medicine physician, said.
The St. Luke's Wood River Family Medicine Clinic is located at 1450 Aviation Drive in Hailey and is open M-F, 8 a.m. – 5 p.m. For vaccine appointments, visit myChart or call (208) 381-9500. For all other appointments, contact the clinic at (208) 788-3434.