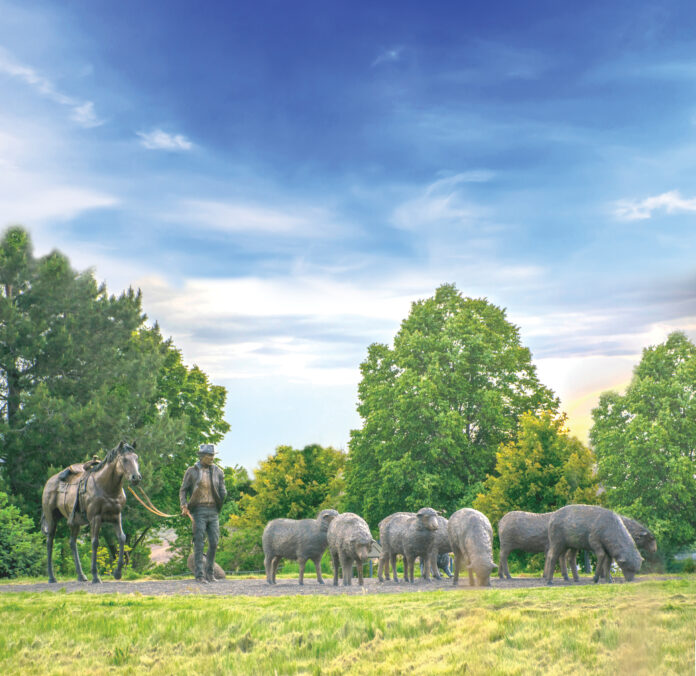 Festival celebrating 25th anniversary, seeking donors
By Eric Valentine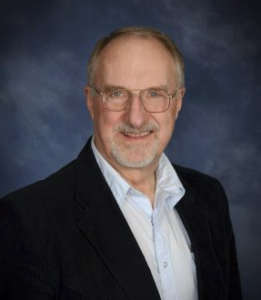 Plans are under way for The Trailing of the Sheep Festival's new permanent monument which honors the sheep industry, ranchers, herders and their 150-year of history in the Wood River Valley and Idaho. The Festival's board of directors plans to unveil and dedicate The Good Shepherd monument in Hailey, on Saturday, Oct. 9, during the Festival's milestone 25th anniversary event that runs Oct. 6-10.
By Twin Falls sculptor Danny D. Edwards, of Danny Edwards Bronzes, will be installed on the landscape strip at Roberta McKercher Park facing Highway 75 in Hailey.
"We have dreamed of bringing something like this to the community for many years," said John Peavey, Festival co-founder and board president.
The Sculptor
Edwards said his latest sculpture will be similar to a work he created for Hagerman, Idaho, years ago. It comprises 11 life-sized bronze sculptures, featuring eight sheep, a sheepherder, horse, and a dog.
"I'm thankful to create art that has a lot of meaning and to have a lot of these life-size sculptures around the country," Edwards said. "Monuments go through a lot of planning. They're given a lot of thought and emotion and understanding of a place."
Edwards has been a sculptor for 31 years, creating work for collectors all over the world. His sculptures can be found in the halls of presidents and dignitaries, including the late U.S. President Ronald Reagan, and corporations, banks, universities and private collections. His 17-foot-tall "Elk Monument" and 32-foot-long "Elk and Bear Monument" are famous Jackson Hole, Wyoming, landmarks.
"Since God didn't create any junk, we can find beauty everywhere, if we will look for it," Edwards said.
The Fundraiser
The tribute is being made possible, in part, due to a generous gift from the estate of Patricia Lane. But the majority of the monument costs will be covered through fundraising efforts that are now under way that include engraved pavers and sponsorships.
"We encourage all those who love sheep to contribute to this lasting legacy," Peavey said.
Monument pavers, which are engraved with the donor's personalized text, range in price from $125 to $1,500, depending on size. The first round of pavers, to be installed for the monument unveiling this year, need to be ordered by May 31.
Monument sponsorships for individuals and businesses are available at levels from $2,500 to $10,000, although gifts of any amount are welcome.
For more information, visit www.trailingofthesheep.org.