By Suzanne Hazlett, MBA, CIMA®, CFP®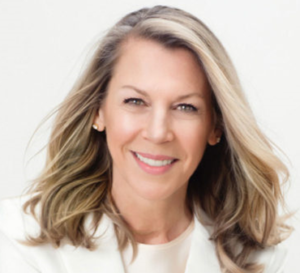 When developing a relationship with your wealth management team, the team must understand and appreciate you and your family's uniqueness. You are investing in a group you trust to make the best decisions. They will take the time to research potential outcomes, so you do not have to watch the market all day and lay in bed worrying at night. To facilitate a robust and long-lasting connection, I encourage the following:
Communicate frequently and honestly with your advisors and keep everyone up to date on noteworthy changes in your life. Make it a habit of sharing future financial wants and needs and any anticipated adjustments to cash flow. Portfolio reviews should occur quarterly.
Investment portfolio management, annual tax planning, and estate matters are integral in ongoing financial planning. Surround yourself with professionals willing to maintain an open dialogue with one another. You never want to be caught off guard and have a forced sale of assets to pay taxes due or be unprepared for the untimely passing of a loved one.
Stay true to your agreed-upon portfolio strategy and avoid the herd mentality. Just because someone says "it" is a good investment does not mean "it" is a good investment for you. Along with your input, your team will create a portfolio that wrings out the most returns with the least risk.
Be cautious of alternative investments and products that need to be simplified. Alternatives can play a valuable role in your portfolio. However, investment products that would not ordinarily be on your radar may start looking attractive during a recession or periods of prolonged inflation. Talk to your team and learn about the pros and cons of an investment before making any decisions.
Once you and your team have developed a financial plan in alignment with your life goals and risk tolerance, stay the course. Even if you must make a slight detour, you will comfortably sleep at night.
Suzanne Hazlett is the CEO and founder of  HAZLETT WEALTH MANAGEMENT, LLC, which is independent of Raymond James and is not a registered broker/dealer. Investment advisory services are offered through Raymond James Financial Services Advisors, Inc. Securities offered through Raymond James Financial Services, Inc., member FINRA/SIPC. Investing involves risk, and you may incur a profit or loss, regardless of strategy selected. Raymond James and its advisors do not offer tax or legal advice. Discuss any tax or legal matters with the appropriate professional. 675 Sun Valley Road, Suite J1 + J2 Ketchum, Idaho 83340 208.726.0605. HazlettWealthManagement.com