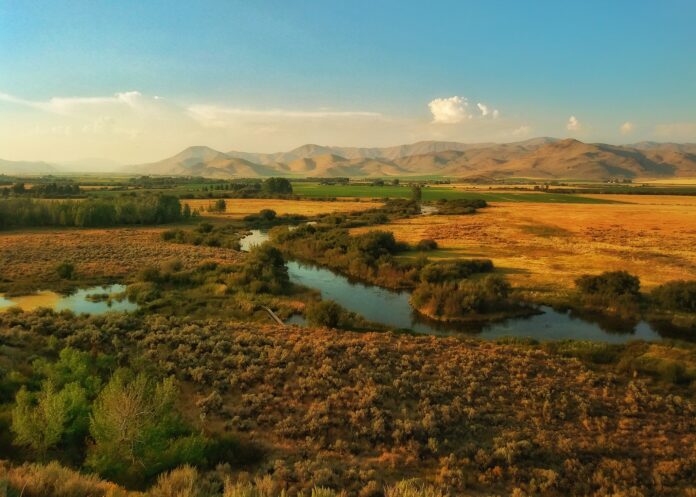 Get your calendars out, wet a pen, and pack your sunscreen
BY Tristan Head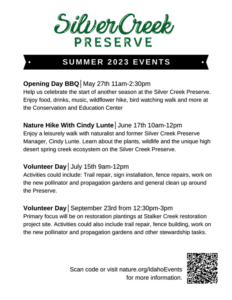 As we send our children off to embark on new, challenging adventures, it seems like an excellent time to get a little adventurous ourselves. Within the Wood River Valley, endless opportunities exist to get outside, learn something and stretch your comfort zone. Get your calendars out, wet a pen, and pack your sunscreen.
Blaine County Recreation District offers an assortment of introductory bike classes, co-ed and ladies-only. These classes run $100 for two two-hour sessions (co-ed May 22 / 25; ladies-only May 29 / June 1). Go to bcrd.org/adult/workshop/clinics for more info.
Galena Lodge "Never Ever" program. This class again comes with a co-ed option, June 13, and ladies-only, June 15, from 9:30 a.m. to 12:30 p.m., for $175, with intermediate follow-up courses being offered June 20 and July 25, again from 9:30 a.m. to 12:30 p.m., for $175. Go to galenalodge.com for more info.
Outdoor recreation of all kinds requires responsible individuals to be able to handle dangerous situations. Idaho Rescue Training and NOLS Wilderness Medicine will be offering an extensive Wilderness First Responder Course July 7–16, 2023. This class is not for the weak of mind or faint of heart, as it begins at 8 a.m. and concludes at 5 p.m. each day. There will also be evening sessions on days 3 and 7, yet they will graciously take day 6 off. This course will take place at Sun Valley Community School, for $830. See IdRescueTraining.com for more information.
Oh, now you're ready for something? Silver Creek Outfitters offers fly-fishing casting courses east of the Sun Valley Inn, Tuesdays through Saturdays, 5–6 p.m., beginning June 14 through Sept. 3. They will also host a fly-fishing fair on June 24 featuring a variety of companies to reel you into the activity with free beer. We're all adults, need I say more? Go to Silver-Creek.com to sign up.
This activity pairs well with fresh veggies from The Hope Garden, Mondays starting June 5 until Sept. 28, 5:30-7 p.m., and Wednesdays from 9–10:30 a.m., or at the Bloom Community Campus on Thursdays from 10–11:30 a.m. in exchange for volunteering.
Well, now that you have acquired some fresh trout and veggies, you may need to learn to cook. Thankfully, The Hunger Coalition is also willing to spice up your cooking with free classes at The Hope Garden, highlighting: cucumbers on June 19; summer squash on July 17; tomatoes on Aug. 21; and kale on Sept. 18. Go to thehungercoalition.org to see what is available.
A slower-paced perusal of Silver Creek Preserve with the first nature hike of the summer takes place on June 17 at 10 a.m. with Cindy Lunte; more dates to follow. There is also an Opening Day BBQ with food, drinks, music, and wildflower and bird watching hikes at the Conservation and Education Center. Keep in mind that Silver Creek Preserve relies on volunteers, so try to help out on July 15 or Sept. 23!
Another tremendous guiding experience can be found at the Sawtooth National Recreation Area (SNRA) north of Ketchum, where they will offer courses and guided hikes beginning in June. Check out their website for the most current information.
Evening talks at the SNRA will also take place. The Sawtooth Interpretive and Historical Association offers extensive lectures spanning nearly every night of the summer season on topics from Katie Potter, Utah State University assistant professor, discussing "The Impact of Hotspot Eruptions on the Idaho Batholith" on July 14 to ice cream and Smokey the Bear's Birthday Celebration on Aug. 5 to local celebrity Ed Cannady's lecture, "Wandering, Not Lost" on Aug. 11. DiscoverSawtooth.org will provide more information.
Another outdoor pursuit can be refined at the Hurtig Shooting Center, which will offer an Extreme Long-Range Class June 9 and 10 or more personalized classes through Jeff Kreyss, Get Your Shoot On! Prices vary depending on whether the firearms and ammunition are supplied. A mandatory share is that Hurtig Shooting Center will be providing FREE safety and shooting clinics for 7-14-year-olds with .22 rifles and handguns. See HurtigShootingCenter.org for more information.
If you'd prefer to refine your artistic abilities, Boulder Mountain Clayworks offers a variety of family clay afternoons on June 28 ($45 for adult and child, $10 for each additional person) to make treasure boxes or on the 5th of August to create flowerpots. There will also be two one-day workshops for $35 on July 12 from 10:30 a.m. to 12:30 p.m. with the opportunity to make breadbaskets and/or a follow-up on July 26 from 10:30 a.m. to 12:30 p.m. to make a butter dish for that breadbasket. BoulderMtnClay.org will provide more information.
Regardless of what you choose to pursue this summer, take advantage of the spectacular opportunities to expand your horizons. Go ahead! Dip your toes into Murdoch Creek with a guided walk with SNRA supervisor Susan Kranz or learn to save a life with Idaho Rescue Training and NOLS.
Tip your server, yield to uphill foot traffic, give a smile and a wave, and get out there and enjoy everything a Wood River Valley summer offers, whether you are 8 or 88!