BY KRISTIN HOVENCAMP, CPWA®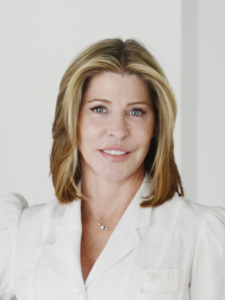 Have you ever taken a ride on a tilt-a-whirl? It is not an experience one quickly forgets. The tilt-a-whirl consists of freely spinning cars attached to fixed points on a rotating platform. The cars turn in different directions and at variable speeds as the platform is raised and lowered. The weight of passengers may intensify or dampen the spinning motion of the cars, adding to the unpredictable nature known as chaotic motion. A tilt-a-whirl ride could aptly describe the U.S. stock market. What are the major causes of the market's ongoing roller-coaster ride, and how can a long-term investor avoid getting caught up in turmoil?
Market uncertainty. An Increase in economic insecurity has resulted in ongoing anxiety for investors. Instead of panicking and selling your portfolio holdings, remember that market downturns, yet undesirable, occur throughout the year. On average, markets will experience approximately four pullbacks of over 10% annually. Markets usually reward long-term investors who stay the course.
The ongoing fight against inflation. Markets are considered a forward-looking pricing mechanism because they continually estimate the future. Anticipated interest rate hikes generally are priced into the market before a Fed announcement. Based on investors' reactions to the news, equity and bond prices may move sharply in either direction. We cannot assume the market has it right, so it is wise to avoid timing the market.
Investor sentiment. Fear of recession is on most investors' minds. A handful of large institutions predict a soft landing for our economy and expect the S&P 500 to end the year in positive territory. Meanwhile, other firms' economists forecast doom and gloom due to a hard landing. 2023 year-end market predictions are at both ends of the spectrum. Regardless of where they close, markets are ultimately resilient.
Investors rightfully feel like they are living on a tilt-a-whirl. Hold on to your senses as you continue encountering the chaotic motion of the market's ups and downs.
Kristin Hovencamp is an Investment Executive and Director of Business Development with HAZLETT WEALTH MANAGEMENT, LLC, which is independent of Raymond James and is not a registered broker/dealer. Investment advisory services are offered through Raymond James Financial Services Advisors, Inc. Securities offered through Raymond James Financial Services, Inc., member FINRA/SIPC. 675 Sun Valley Road, Suite J1 + J2 Ketchum, Idaho 83340 208.726.0605.