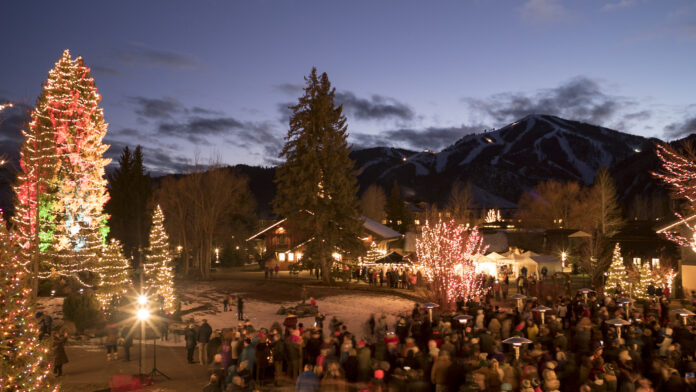 Sun Valley Resort, which was ranked as the No. 1 ski resort in the West by SKI Magazine for the third year in a row last month, kicked off November by announcing a slew of events and experiences for the 2022–23 season. The official opening day is Thursday, Nov. 24, Thanksgiving Day. 
Prior to that, on Nov. 3, Sun Valley Opera House will screen the Brap Ski 2 film featuring Crazy Karl's latest project and including local skiers like WingTai Barrymore, McKenna Peterson, and Ridge Dirksmeirer. Immediately to follow, Matchstick Productions ski film "Anywhere From Here" will be shown.
On Nov. 12, the annual Pray for Snow party at River Run Lodge plaza will celebrate the coming season with vintage costumes and dancing. Bring healthy dried and canned goods and gently used coats to donate to The Hunger Coalition and receive raffle tickets for some awesome Sun Valley prizes in return for your generosity.
The Opera House will show other ski-related films from Nov. 17–19. Lift tickets and snow sport lessons have also been slated. More information can be found about all events on the Sun Valley Events Calendar.