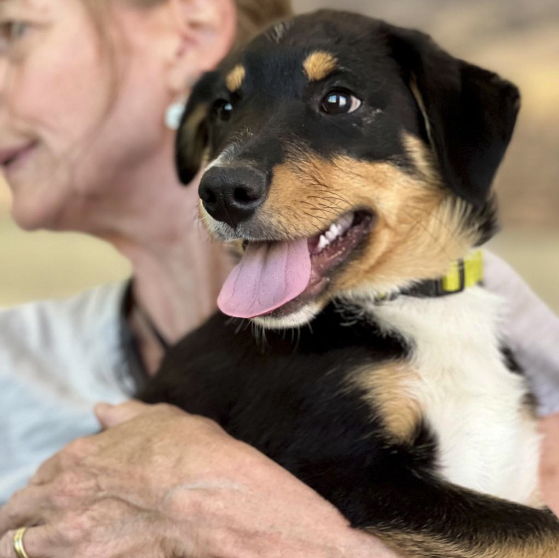 No after-hours emergency pet care in Valley hits tipping point
By Eric Valentine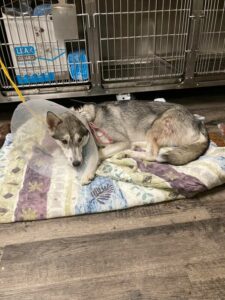 If you're a social media influencer, getting 212 comments and 117 reactions is no big deal. If you're just—by all appearances at least—a casual Facebook user like Valley resident Brigitte Christiansen, reaction like that makes it clear your words hit a collective nerve. The Aug. 3 post about a friend's dog that tragically—and perhaps unnecessarily—died just hours after getting hit by a truck said this:
"Everyone should be aware of what is going on with emergency vet care. We know someone who had the unfortunate event of their three-year-old dog getting hit by a truck last night. Sadly, not one vet from Sun Valley to Twin would take an emergency in the middle of the night. The outcome is that the dog died!!! Absolutely horrifying! In this day and age, for an area like ours, one would never think that emergency vet care would not be available. When the vets were asked why, they simply said they were sorry but with all the people that have moved into our county, the local vets are overworked and understaffed. Twin and Shoshone basically said the same thing. Just beware for all of you pet lovers."
Heart-wrenching pet stories like this have become more common since the pandemic, and industry data supports the idea they are more than anecdotal. Now that the Valley doesn't have after-hour emergency pet care—something Sawtooth Animal Center provided for years prior to the pandemic—pet owners whose animals have a medical emergency outside the 9-to-5 timeframe have a dilemma. To access veterinary help, they need to drive to Boise for 24-hour care at WestVet or to Twin Falls between 5 p.m. and 2 a.m. at Healing Hands Small Animal Emergency Hospital.
And when you visit the Twin Falls clinic online, you are greeted by two messages:
"Our busiest times are right when we open. For urgent but non-emergency care, please consider arriving later for a shorter wait time."
"Hiring vets!"
In other words, prepare to drive to Boise or even Idaho Falls.
The comments in response to Christiansen's post were largely the same:
Many empathized with the trauma of it all, having had a similar experience
Some detailed their frustrating wait for care, and not receiving it until their pet was officially in a life-threatening situation
A few asked how a dog-loving Valley with a world-class shelter didn't see this coming
Hardly anyone blamed the veterinarians and vet techs; in fact, one commenter gave a link to the Not One More Vet website (nomv.org)—established to support veterinarians contemplating suicide.
According to recent studies by the American Veterinary Medical Association (AVMA) and Merck Animal Health, one in six veterinarians have contemplated suicide and are 2.7 times more likely than the general public to die by suicide. Everything from massive student debt to caregiver fatigue are cited as potential factors for the malaise.
With labor shortages nationwide and across industries, the sad and salient stories within the world of veterinary medicine for both patient and provider may not come as a surprise. After all, the pandemic became both a reason for some families to adopt a pet and others to surrender one. Yet, the data also reveals that far more than pandemic impacts are at play. There are some systemic issues going on that have been seen before the word COVID ever came to mind. A few notable facts:
According to a Mars Veterinary Health report, by 2030 the U.S. will need nearly 41,000 additional veterinarians and nearly 133,000 credentialed vet techs to keep up with new pet ownership.
According to an industry study reported by Veterinary Times, 37% of veterinarians surveyed said they were actively thinking about quitting.
According to Linkedin, veterinary technicians have an estimated 30-35% turnover rate while the national average is 12-15%.
One systemic issue can be recognized in the AVMA's survey results on productivity (see sidebar graphic). Over the last few years, significant declines in productivity have been occurring. Laymen's logic suggests that's pandemic related, and it is. But when the AVMA dug deeper, they found that it had just as much to do with how many services (from questions answered to products purchased) were requested by pet owners. And that's related to a number of factors, from first-time pet ownership knowledge gaps to people spending more time at home observing their pet's—perhaps confusing—behavior to better and more marketing by the industry.
"Want people to notice something? Put a dog or a baby in the picture," so the advertising industry mantra goes.
What the veterinary industry has been promoting as a best practice (best practice in lieu of 24-hour emergency care) is virtual urgent care, or 'tele-care.' Sawtooth Animal Center now offers VetTriage for after-hours and emergency assistance to clients and pet patients. VetTriage veterinarians are on standby 24-hours a day to answer questions, and for a small fee, VetTriage will give you at-home guidance or immediate connection to the West Coast Veterinary Services emergency staff, whatever your pet needs.