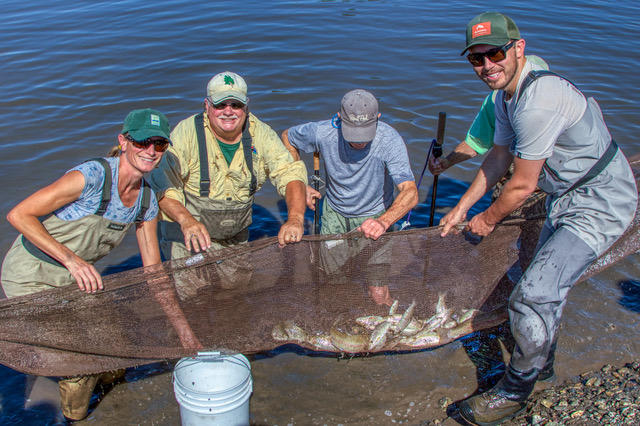 On Friday, May 20, the local Hemingway Chapter of Trout Unlimited is hosting the 2022 International Fly Fishing Film Festival (IF4) at the Argyros Theater. The IF4 is the world's leading fly-fishing film event and consists of films produced by professional filmmakers from all corners of the globe and showcases the passion, lifestyle, preservation, and culture of fly fishing. This event is the gathering place for all river enthusiasts.
The Hemingway Chapter of Trout Unlimited (TUH), is an active local group of over 600 members that promotes camaraderie among fishing enthusiasts and awareness of the importance of protecting the health of the Big Wood River. With a mission to protect cold water fisheries and their habitats TUH has been instrumental in fish rescues, monitoring and maintenance of valuable public access trails, lobbying for proactive river health solutions, and in extensive educational outreach to kindergartners through adults.
Last year, the Big Wood River saw its lowest flows since 1931 and Hemingway Chapter volunteers mobilized and pitched in immediately to help with fish rescues. With a total of 405 volunteer hours, they rescued and returned a record 22,983 stranded fish back into the Big Wood River main channel.
A raffle and no host bar opens at 5:30 p.m. and the films start at 7 p.m. For ticket information, visit hemingwaytu.org. Ticket purchases support the chapter's local efforts and all the revenue stays in the Wood River Valley.