Announces New Board Members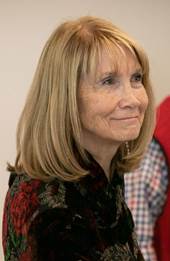 The Sun Valley Wellness Festival (SVWF) will celebrate its upcoming 25th anniversary June 10-13, 2022, in Ketchum and Sun Valley, Idaho, with plans for a very special event, new board members and the establishment of the Cheryl Welch Thomas Scholarship Fund to honor Thomas as a key Festival founder and tireless supporter of the Festival since its creation.
The Festival's volunteer board of directors has recently added new members and new leadership who are all passionately dedicated and committed to the organization's mission: to inspire and support wellness of the mind, body, spirit, and environment through education, experiences, and community.
The new SVWF board president is Geneal Thompson. The board members include chairman Nick Maricich, vice president Dr. Aaron Stern, secretary Brenda Powell, treasurer Sam Wilke, Marya Hecht, Blair Lauren Brown, Claudia Nanino, Tommy Rosen and Allison Quistgard Scherer. Stern, Wilke, Brown, Nanino, Rosen and Scherer all joined the board in 2021.
President Thompson remarked that "the Festival Board members encompass a remarkable combination of expertise, talent, and vision as we plan for a vibrant future. We are especially gifted with our inspiring slate of speakers, events, and programs fitting of the Festival's milestone 25TH anniversary event this June."
Thompson also expressed that the Festival's board has established the Cheryl Welch Thomas Scholarship Fund in recognition of one of the key Festival founders, emeritus board member, and longtime advocate and supporter, Cheryl Welch Thomas. Thomas is the longtime owner of the beloved Chapter One Bookstore in Ketchum, which she has run for over four decades. The Cheryl Welch Thomas Scholarship Fund offers partial and full attendance scholarships to those who are in need and apply.
"Cheryl has been a champion and creative force for the Sun Valley Wellness Festival since day one, but she has done most of the work quietly and behind the scenes, because that is her humble nature. This scholarship, helping others attend the festival to grow and learn, is truly the best way we could possibly honor all that Cheryl has done for the festival over the years," Thompson noted.
Donations can be made at https://www.sunvalleywellness.org/donate. The Festival will start taking online scholarship applications on March 15 at https://www.sunvalleywellness.org/scholarship
The 25th annual Sun Valley Wellness Festival will feature a variety of pioneering presentations from top wellness experts at the Argyros Performing Arts Center and other locations. There will be an outdoor Experience Park at Festival Meadows in Sun Valley showcasing live music, vendors, food, movement classes, and several unique outdoor wellness adventures. Workshops will also be offered.
Sun Valley Wellness Festival Passes, for both in-person attendance and 'Virtual SVWF Experience' options, are now on sale at www.sunvalleywellness.org. Select in-person passes have full access to all online session content through July 31, 2022. The speaker roster is available online.
The Limelight Hotel in Ketchum, serving as Festival headquarters, is offering special discounted lodging rates for Festival passholders.
About Sun Valley Wellness – Sun Valley Wellness Festival
Sun Valley Wellness is a non-profit wellness organization that brings together globally recognized, cutting-edge programming, speakers and experiences that inspire transformation via the four wellness pillars of Mind, Body, Spirit and Environment. Its flagship event is the Sun Valley Wellness Festival & Conference, held annually in Sun Valley, Idaho.
The Sun Valley Wellness Festival is recognized as one of the longest-running wellness festival in the world. The event started in the resort community of Sun Valley, Idaho in 1997, just as wellness was beginning as a movement.  Created by a passionate group of local wellness experts and advocates, the goal was to provide a platform for inspiration and education on innovative wellness topics. The Festival's ongoing commitment to excellence has led to steady growth of the event over the past two decades and fostered Sun Valley's reputation as a major wellness destination. The Festival's ability to attract top wellness speakers each year is a testament to its influence in the world of wellness. Past speakers include Deepak Chopra, Marianne Williamson, Ram Dass, Byron Katie, Dr. Joe Dispenza, Elizabeth Gilbert, Dr. Eben Alexander, Diana Nyad, Gregg Braden, Michael Beckwith, Robert Thurman, Dr. Jill Bolte Taylor, Dr. John Medina, Dr. Steven Gundry, Masuro Emoto, Vandana Shiva, Arianna Huffington, Matthew Walker PhD, James Nestor, and many others.