School district, Valley mayors push plans, policies to mitigate affordable housing mess
By Eric Valentine
The affordable housing crisis marches on for the Valley's embattled working class, but if the month of March has anything to say about it, there's at least some rain on that dark parade.
A number of policy and planning decisions by local leaders in recent weeks are at worst well-intentioned but ineffective steps toward making housing more affordable here and at best game changers for a number of people who want to remain in the local working class talent pool for the foreseeable future. Just in recent days, the Blaine County school board approved a plan to hire a development firm that would build a series of affordable-housing units for district teachers and other qualifying staff. And in October, school board trustees approved a $500 monthly stipend for rent-burdened employees, 24 of whom have since qualified.
In Ketchum, the city council there will let voters decide in the May elections whether to use part of its Local Option Tax (LOT) revenues for so-called "workforce housing." In Hailey, planning and zoning commissioners are advising its city council to add 80 units to what was an already sizable housing development. And in Bellevue, city leaders are now officially calling the city a resort town so it could put a LOT revenue measure on their May ballot. Only resort towns can establish LOT policies.
The Specifics—BCSD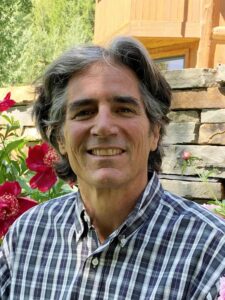 Trustee Dan Turner, who heads the school district's finance committee, presented the full school board Monday with a document (called an RFP or request for proposals) that houses the key ingredient to meeting the district's stated goal of recruiting and retaining high-caliber teachers and staff: helping them afford to live here. The RFP sends out the bat signal to qualified housing developers and real estate professionals to design, develop, construct, finance, lease, manage and maintain two to three affordable-housing units on three school district lots in Hailey:
.31-acre site on West Bullion Street
.34-acre site on McKercher Boulevard
1-acre site on East Croy Street
Proposals will be reviewed in April and a development partner selected by May 10, the district said.
The Specifics—Cities
In a communication from Ketchum Mayor Neil Bradshaw, he said the May 17 ballot item would ask voters whether they support raising LOT collections as follows:
0.75% on retail sales
2% on hotel rooms and short-term rentals
2% on liquor-by-the-drink
1% on building materials (excluding materials for workforce housing)
"A reliable source of funding is necessary to implement the Ketchum Housing Action Plan. Public funds, leveraged with philanthropic and business resources, would provide the maximum impact to the Plan. Funds raised would be placed in a dedicated housing fund," wrote Bradshaw.
The Hailey Planning and Zoning Commission on Monday gave city council their recommendation to OK an additional 80 housing units at Woodside's Sweetwater Community, which currently is seeing construction of five 10-unit buildings and seven live-work units. Translation? Another 57 three-bedroom units are already coming along with a communal exercise room, lounge room, covered patio area, and pool.
Whether or not Bellevue uses its future LOT revenues to improve its housing supply remains to be seen. Most of the council discussion has focused on using the money for base infrastructure projects, like roads. First, it must get the matter approved by voters in May.